Swire and Ecuadorean foreign minister discuss Julian Assange's case in London
Wednesday, June 22nd 2016 - 05:20 UTC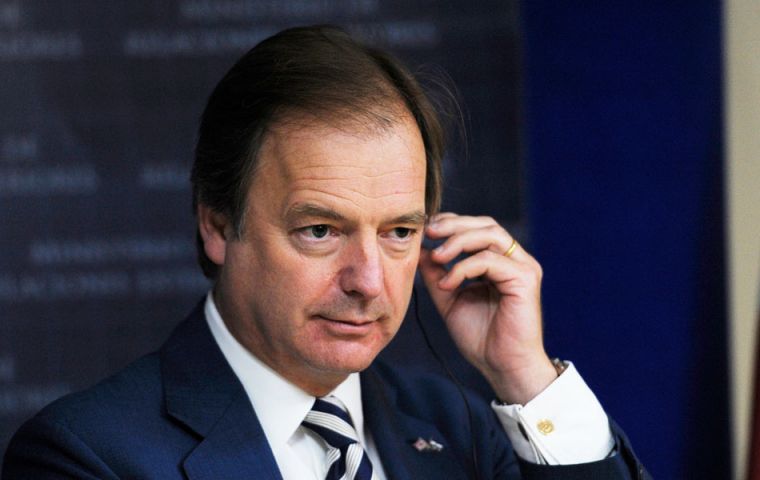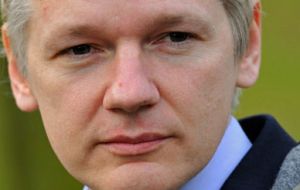 UK Minister for the Americas Hugo Swire MP, met with the new Ecuadorean Foreign Minister, Guillaume Long, in London on Monday to discuss assistance in the aftermath of the deadly earthquake that struck the Andean country in April.
Minister Swire said the UK had been pleased to be able to offer assistance, including engineering expertise, in the aftermath of the seism that killed hundreds, left thousands homeless and caused billions of dollars in infrastructure damage.
Mr Swire also underlined the UK's desire to improve the relationship between the two countries, with opportunities to develop higher education, reconstruction and security cooperation.
The two Ministers had a lengthy discussion about Julian Assange's case and Mr Swire, once again, raised UK frustration at the lack of progress in the case.
"Four years after voluntarily entering the Ecuadorean Embassy, Julian Assange remains there, with a European Arrest Warrant in connection with a serious sexual offence allegation still outstanding", said minister Swire following the meeting.
"We continue to be deeply frustrated by the lack of progress in this case. I personally expressed to Foreign Minister Long my sincere hope that Ecuador will soon facilitate the Swedish Prosecutor's request to interview Mr Assange in the Ecuadorean Embassy in London. It is important that this case is finally brought to a close".