Brazilian leading contractor, in plea bargain, expected to involve Rousseff directly in campaign illegal funding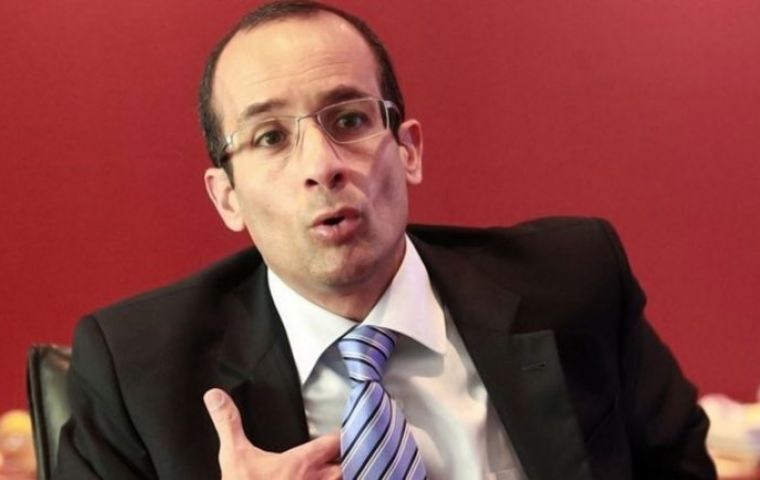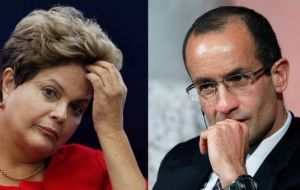 Marcelo Odebrecht, the former chief executive of Latin America's largest construction company, will admit in a plea bargain testimony that he personally oversaw illegal campaign donations for suspended Brazilian president Dilma Rousseff in the 2010 and 2014 elections, Folha de São Paulo reported.
The newspaper said Odebrecht will acknowledge having warned Rousseff on May 26, 2015 in Mexico that prosecutors were about to discover illegal transfers to Rousseff's re-election strategist, João Santana. Odebrecht was arrested 24 days later as police deepened an investigation on a massive kickback scheme at state-run oil company Petrobras.
News agency Ansa reported that Oderbrecht testimony will include details on the deposit of millions of dollars into Swiss bank accounts made by Santana, who is now in prison.
Folha said that under the terms of the plea agreement Odebrecht will testify that Rousseff did not pay attention to his warning, although the newspaper did not say how it obtained that information.
Rousseff confirmed in a statement to the press that she met with Odebrecht in May 2015 in Mexico but said she never discussed campaign donations with him.
In Brazil, plea bargain testimony to prosecutors is confidential until approved by a judge. The strongest signal Odebrecht was seeking to collaborate came on June 2, when Federal Judge Sergio Moro suspended one of several lawsuits against Odebrecht executives for 30 days.
Marcelo Odebrecht, the scion of the family that controls the company, formally known as Odebrecht SA, was sentenced to 19 years in prison after being convicted of corruption and money laundering in the Petrobras case. Under Brazilian law, plea bargain deals to reduce jail time can take place after sentencing in certain cases.
Unprecedented political fallout is expected if Odebrecht and executives from his family's construction conglomerate open up to authorities. Based on the names cited in spreadsheets seized by the police during raids of Odebrecht offices, the deal could ultimately implicate dozens of high-ranking politicians from across Brazil's political spectrum.