UK Labour party in disarray: fears or a party divide and great losses in the event of a snap election
Monday, June 27th 2016 - 06:38 UTC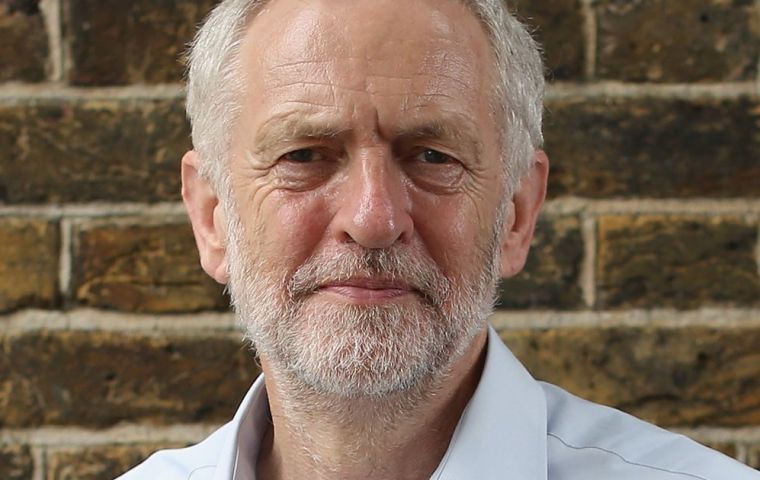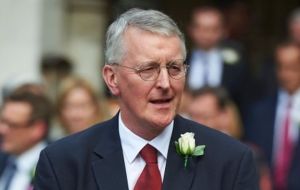 United Kingdom Labour leader Jeremy Corbyn has said he will stand in any new leadership election following the resignations of a string of shadow cabinet colleagues. Shadow Commons leader Chris Bryant was the latest person to resign in protest at Corbyn's leadership over the EU referendum - and more are expected.
Corbyn said he regretted those resignations and would reveal a reshaped cabinet on Monday. Labour MPs are due to discuss a no confidence motion against Corbyn.
The motion was submitted by Labour MPs Dame Margaret Hodge and Ann Coffey, and a secret ballot could be held on Tuesday. Corbyn warned: "Those who want to change Labor's leadership will have to stand in a democratic election, in which I will be a candidate."
He also said he had been elected as leader with "an overwhelming mandate for a different kind of politics", adding, "I am not going to betray the trust of those who voted for me - or the millions of supporters across the country who need Labour to represent them"
"Neither wing of the Tory government has an exit plan. Labour will now ensure that our reform agenda is at the heart of the negotiations that lie ahead.
"One clear message from last Thursday's vote is that millions of people feel shut out of a political and economic system that has let them down and scarred our country with grotesque levels of inequality."
The mass resignations were triggered by the sacking of shadow foreign secretary Hilary Benn, in the early hours of Sunday, after he told Corbyn he had lost confidence in him. In a parting shot, Bryant warned Corbyn that he was in danger of going down in history as "the man who broke the Labour Party".
And prominent backbench MP Stephen Kinnock insisted Corbyn would cost the party 60 seats at a possible snap autumn general election. "I think there's a real risk that if we go into a general election before the end of this year with Jeremy as our leader we will lose somewhere between 30 and 60 trusted and valued colleagues," he told BBC Radio Four's The Westminster Hour.
But shadow chancellor John McDonnell and shadow cabinet members Andy Burnham, Diane Abbott and Emily Thornberry have given Corbyn their support despite the resignations. Deputy Labour leader Tom Watson has said he is "deeply disappointed" that Benn had been sacked and "equally saddened" by the shadow cabinet resignations.
He said his focus was to "hold the Labour Party together in very turbulent times" and that he would meet Mr Corbyn on Monday to discuss the "way forward".
The series of shadow cabinet walkouts began on Sunday morning, hours after Mr Benn was sacked by the Labour leader. Those who have resigned are: Lord Falconer, shadow justice secretary; Chris Bryant, Shadow leader of the House of Commons; Heidi Alexander, shadow health secretary; Lucy Powell, shadow education secretary'; Vernon Coaker, shadow Northern Ireland secretary; Ian Murray, shadow Scottish secretary - and Labour's only MP in Scotland; Kerry McCarthy, shadow environment secretary; Seema Malhotra, shadow chief secretary to the Treasury; Lillian Greenwood, shadow transport secretary and Gloria de Piero, shadow minister for young people and voter registration.
Karl Turner, the shadow attorney general, also resigned. His is not a shadow cabinet post, but he attends meetings.
The Labour Party campaigned for Remain during the referendum, which saw the UK voting to leave the EU by 52% to 48% on Thursday.
But opposition leader Corbyn - who has been a long-standing critic of the EU and who is regarded as the most Euro-skeptic Labour leader in years - has been accused by some in his party of not making the case for the EU forcefully enough.
Meanwhile, a number of senior trade unionists on Labor's ruling national executive committee rallied in support of Mr Corbyn - including Unite leader Len McCluskey and Dave Ward of the Communication Workers Union. And about 180,000 people have signed an online petition backing the Labour leader, who was elected last September in a landslide victory.
Speaking on Sunday's Andrew Marr Show, Benn - who has ruled out any Labour leadership bid - said Corbyn was "a good and decent man but he is not a leader".
"At this absolutely critical time for our country following the EU referendum result, the Labour Party needs strong and effective leadership to hold the government to account."
Hours after Mr Benn's sacking, Ms Alexander, who joined Corbyn's shadow cabinet last year, tweeted that she had resigned "with a heavy heart". In a letter to the Labour leader, she said she respected him "as a man of principle" but said "I do not believe you have the capacity to shape the answers our country is demanding and I believe that if we are to form the next government, a change of leadership is essential".