Pacific Alliance summit in Chile convenes seven regional presidents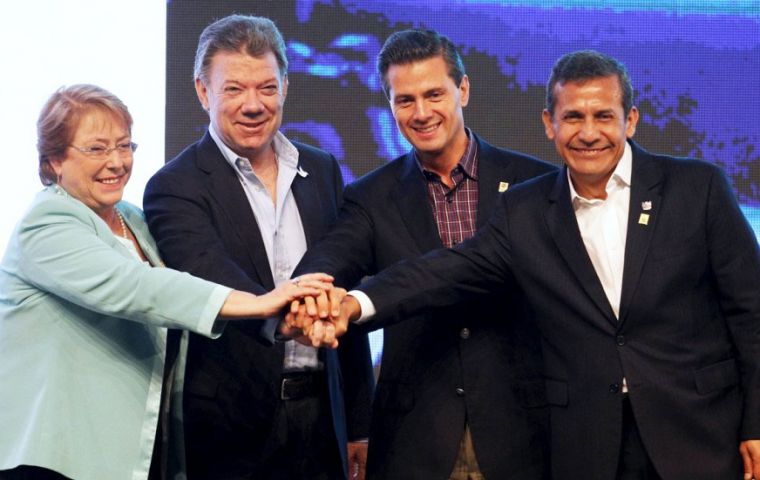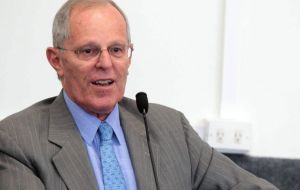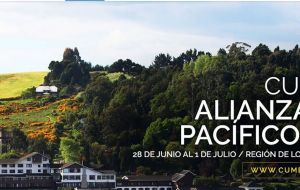 Six Latin American leaders and a president-elect will be participating in the two day Pacific Alliance business forum and presidential summit hosted by Chile and beginning on Thursday.
President Michelle Bachelet will be joined by her Alliance peers, Ollanta Humala, Peru; Juan Manuel Santos, Colombia and Enrique Pena Nieto from Mexico. Special guests are president Guillermo Solis from Costa Rica, which could become the alliance's fifth member and Mauricio Macri from Argentina which recently was extended observer status.
Peruvian president-elect Pedro Pablo Kuczynski will be participating in the Third Pacific Alliance Business Summit along with more than 500 business people and leaders, who will address issues such as innovation and business role in the Alliance.
The 11th Presidential Summit of the Pacific Alliance will take place on Friday in Puerto Varas, southern Chile, and Kuczynski and Macri have been invited to participate.
On Thursday, Macri and Kuczynski will join the panel of speakers at the business forum programmed to address education, vision of economic and financial integration in the Pacific Alliance, promotion and facilitation of trade for small- and medium-sized enterprises (SMEs), as well as technological innovation.
Launched in 2011, the Pacific Alliance is a regional integration mechanism reuniting Chile, Colombia, Mexico and Peru. It seeks to facilitate the free movement of goods, services, capital and people among member countries.
Full members host a population of 216 million people and represent 38% of Latin American and Caribbean GDP.