Pacific Alliance after stronger integration and closer links with the EU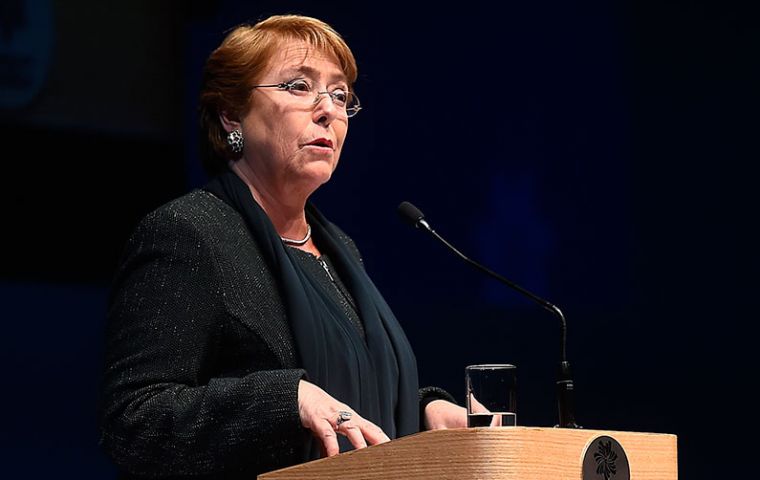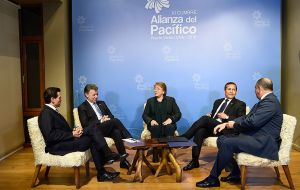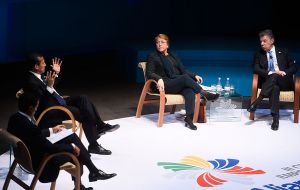 The presidents of Chile, Colombia, Mexico and Peru, the four member states of the Pacific Alliance, met on Thursday in the Chilean town of Puerto Varas to strengthen their economic integration in order to deal with the ravages of global finance. They also called for closer links with the European Union to bolster education for development.
The presidents of Chile, Michelle Bachelet, Colombia, Juan Manuel Santos, Mexico, Enrique Peña Nieto and Peru, Ollanta Humala participated in the Business Summit of the Pacific Alliance, which preceded the presidential summit of the bloc to be held this Friday.
Mexico's Peña Nieto said that the four countries share economic and political "similarities" that have enabled them to make great progress in a five-year period. In addition, Pena Nieto cited Britain's exit from the European Union (EU) as one of the main challenges for the bloc's economies and Latin America in general.
Michelle Bachelet urged the bloc to expand integration efforts to Mercosur, the other Latin American alliance, to obtain greater benefits.
Juan Manuel Santos emphasized the importance of capital markets stability, needed to promote the integration process of the Pacific Alliance.
Ollanta Humala said the Alliance has managed to get rid of the ideologies and focus solely on concrete measures to benefit citizens.
Also attending the Business summit were several European Union member-states who are observers to the Pacific Alliance and said the EU and the Alliance should "work with commitment" to move forward in the educational realm
"Leaders are needed in Europe" and, for that, "we have to continue moving forward together," said the EU ambassador to Chile, Rafael Cochao, at the Ministerial Meeting with the Observer States.
During a panel discussion entitled "Education as the main axis in human development," Hungary, which has been an observer to the Alliance since 2015, offered a "higher education project" to the four Latin American nations comprising the bloc.
The eight nations participating in the discussion - Germany, Hungary, Canada, Finland, the United Kingdom, Greece, The Netherlands and Switzerland - expressed agreement with what Chilean Foreign Minister Heraldo Muñoz said about the importance of education "in expanding economic progress and development".