Austrian Euro-skeptic presidential candidate has a chance to turn narrow defeat into victory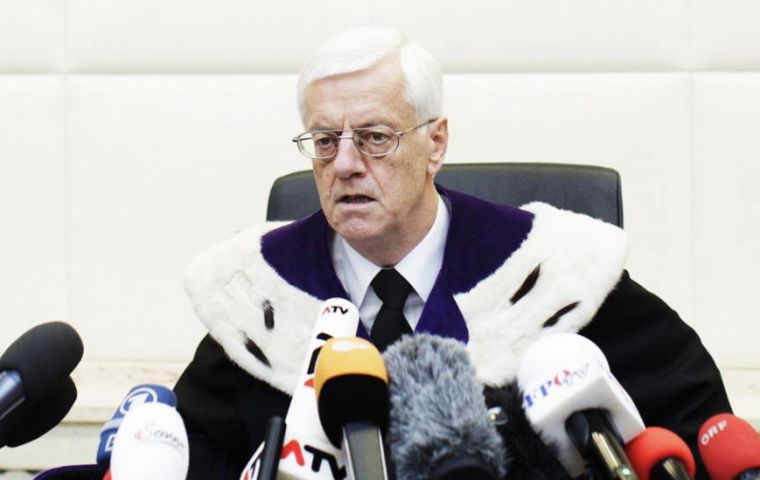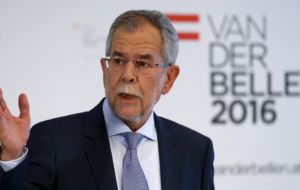 In a move that could turn into the next blow to the EU after Britain's exit vote, Austria's highest court ordered a rerun of the country's presidential election. The landmark decision gives a right-wing candidate the chance to turn his narrow defeat into victory.
Unprecedented in Austria's post-war history, the court ruling also appeared to be unique within the European Union and is looming large in the wake of Britain's vote to leave the 28-nation bloc.
The decision, announced by Constitutional Court chief judge Gerhart Holzinger, represents a victory for the right-wing Freedom Party, which had challenged the May 22 runoff on claims of widespread irregularities. It comes just a week before independent politician Alexander Van der Bellen was to be sworn in as president and 40 days after he was declared the winner of the vote.
But it also has wider implications. With Britain's impending departure from the EU, a chance by Freedom Party candidate Norbert Hofer to turn his loss into a win would boost not only his party but also far-right and nationalist movements elsewhere in Europe who are all lobbying for a weaker EU or an outright exit from the bloc.
Austrian referendums are decided by parliament and not by the president and are restricted to only a few issues, with an EU exit not among them. Still, a win by Hofer could increase pressure for a popular vote on that topic.
Interviewed after last week's exit vote in Britain, Hofer said he could see the need for such a referendum in Austria within a year if the EU "develops into a centralistic union instead of returning to the original basic values."
Founded by former members of the Nazi party, the Freedom Party has sought over the past few decades to shed its far-right image and appeal to the political middle but still counts the far-right fringe among its supporters.
Hofer was leading after the polls closed in May, but final results after a count of absentee ballots put Van der Bellen ahead by only a little more than 30,000 votes. The final count gave Van der Bellen 50.3% of the vote, compared with 49.7% for Hofer.
The Freedom Party insisted the law had been contravened in one way or another in most of the 117 electoral districts.
Holzinger said the court had no other choice but to call for a rerun, noting that the irregularities potentially affected nearly 78,000 votes _ more than twice the margin separating the two candidates.
Parliament now has to decide on a re-run date, expected in September or October. Until then, Austria's presidency will be run jointly by the three parliamentary presidents _ one of whom is Hofer _ once Heinz Fischer, the current president, steps down next week.