Macri extends business tour to Idaho for a techno conference presided by Bill Gates
Friday, July 8th 2016 - 09:47 UTC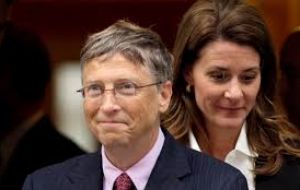 Following his business promoting visit to France, Belgium and Germany, Argentine president Mauricio Macri is attending the Sun Valley Conference in the city of Idaho, United States, which is presided over by Microsoft creator Bill Gates.
The Argentine president has an agenda of meetings with business leaders, as part of his government's plan to attract foreign investment, similarly to what he did in Europe.
The event is organized by the Allen & Company investment bank based in New York and London, carrying out every year the conference with the presence of top techno companies.
Among the attendants are Bill and Melinda Gates (Microsoft), Larry Page (Google), Mark Zuckerberg (Facebook), media magnate Rupert Murdoch, the president of the Berkshire Hathaway Warren Buffet, Disney CEO Roger Iger and Coca-Cola CEO Muhtar Kent.
Joined by First Lady Juliana Awada, Mauricio Macri arrived in a private flight from Germany in the Sun Valley Friedman Memorial airport. He is expected to be back in Argentina late Friday to lead the official vigil ahead of Argentina's 200-year independence celebration in the city of Humahuaca in the province of Jujuy.