Argentina and Brazil situations take a toll on Uruguay's 2015/16 cruise season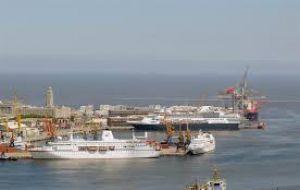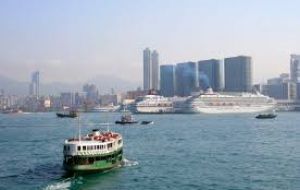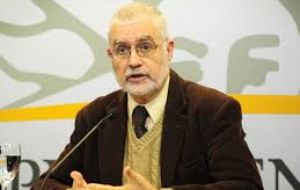 The number of vessel calls dropped 6.4% and passengers landed 4.1%, during the last 2015/2016 cruise season compared to 2041/2015, according to the final report from Uruguay's Tourism ministry. The number of passenger and crew landed in Montevideo and Punta del Este reached 319.000 having spent an estimate 11.1 million dollars.
The season which extended from November 2015 to April 2016, recorded 56 calls in the Punta del Este sea resort and 105 in Montevideo. The number of passengers landed in Montevideo was 196.398, and 122.160 in Punta del Este.
Trying to explain the reasons for the contraction, minister Liliam Kechichian said that the fall in number of vessels can be attributed to less traffic in the Brazil and Argentina tours, (vessels were reoriented to the Middle East and Asia) because of high costs in those ports, plus the fact that the current Brazilian and Argentine situations are impacting on travel and vacation decisions.
However Kechichian said that the overall spending was up 1.8% and per passenger landed, 6.4%. Likewise the minister considered very positive that 75% of passengers and crew from the 161 vessels that called this last season actually landed.
The ministry stats' office said that the largest number of visitors came from Brazil, 83.300, with an estimated expenditure of US$ 3.1 million; they were followed by the Argentines, 39.700 and US$ 1.1 million, and by United States and Canada, 28.000 and US$ 1.3 million. Women aged from 45 to 59 were the main group of visitors representing 39.5% of passengers landed in Montevideo.
Stats also showed that 20.7% of visitors felt overall satisfied with their Montevideo experience; 19.7% pointed out to the friendly attitude of locals, and 16.9% said they were impressed by the architecture and monuments in the city.
Likewise, 65.5% of landed visitors in Montevideo said they did not find anything special as negative or non satisfying. However the rest pointed out to "prices", untidy and dirty city and closed shops. A majority, 71% admitted it was the first time they visited the capital of Uruguay.
Regarding Punta del Este, the main group of visitors, 48.800 were from Brazil with an expenditure of US$ 1.3 million, followed by the Argentines, 40.227 and US$853.000, and finally 19.300 North Americans that spent US$ 842.000. The gender and age majority of visitors were women between 45 and 59 years.
Of the landed visitors, 24% said they were enchanted with Punta del Este, beaches, services, while 23.9% underlined the warmth and friendly attitude of locals. As to the negative aspects, 72.6% said "all was fine", while 27.4% complained about prices. Likewise 69.5% revealed it was the first time in Punta del Este.
The stats were based on 2.090 interviews among Montevideo visitors and 1.348 interviews in Punta del Este.
Tourism deputy minister Benjamin Liberoff said that despite the lower percentages in the last season, Montevideo is consolidating as a hub for regional cruise passengers embarking, mainly from Argentina, south of Brazil and Paraguay. Finally Liberoff announced that next 27/28 October Punta del Este will be hosting a Cruise Industry meeting.