Rousseff's great mistake was to allow Venezuela into Mercosur, says Brazilian minister
Wednesday, July 20th 2016 - 06:35 UTC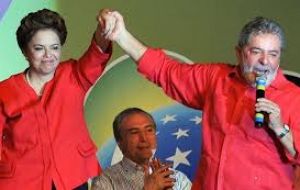 Brazil committed a great mistake on supporting Venezuela to the Mercosur trade agreement back in 2012, and the country must be impeded from taking over the pro-tempore presidency of the group until it complies with all the requisites to be a full member, said Brazil's foreign minister Jose Serra.
The minister who is an influential member of interim president Michel Temer cabinet and is a potential presidential candidate for 2018, has in these two months strongly steered Brazil's foreign policy away from regional alliances and left leaning governments such was the mark of the Workers Party under presidents Lula da Silva and Dilma Rousseff.
Serra described the policies of Lula and suspended Rousseff as populist, away from the real interests of Brazil.
"They negotiated against the real international interests of the country, and that can only be described as international populism" underlined Serra, who was twice presidential candidate and has held several ministerial posts in previous governments before the Workers Party reached office in 2002.
Rousseff has been suspended from office since last May and replaced by interim president Temer until the Senate takes a final vote on her impeachment process for alleged cosmetic accountancy of government accounts.
Serra pointed out that Rousseff committed a major political error for Brazil's interests when it supported the incorporation of Venezuela to Mercosur, the trade agreement which under Lula, Rousseff and the Kirchner couple in Argentina turned into a highly ideological group ever so distanced from its original purpose of promoting trade, business and investment.
Brazil with the support from Paraguay have asked to postpone handing the Mercosur chair to Venezuela until it complies with full member responsibilities and commitment promises, despite the fact the rotation should take place this month.