Temer vetoes foreign 100% ownership of Brazilian airlines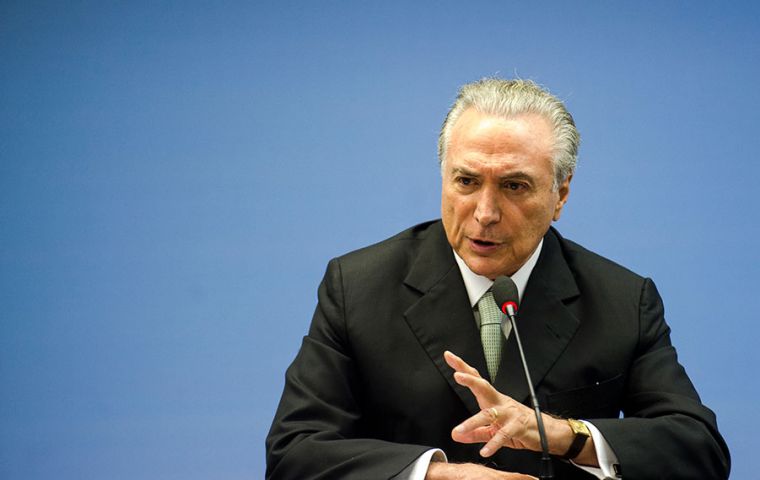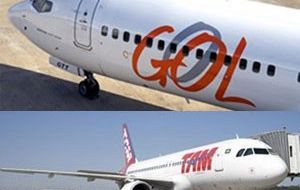 Brazil's interim President Michel Temer vetoed on Tuesday an article in a new law, which would allow foreign investors to take 100% ownership of Brazilian airlines, according to the official Gazette. The article is part of a law seeking to modify areas of the aviation sector, mainly in order to allow the state-owned airport infrastructure firm, Infraero, to restructure its debts.
While Temer has expressed support to open up the country's aviation sector to further foreign investment, he does not support their full ownership. For the moment, the existing 20% limit on foreign ownership remains in place.
The Gazette also said the government would draft a new law concerning foreign investment in the sector, and send it to Congress.
Such changes were first proposed by suspended president Dilma Rousseff in March, who suggested raising the ceiling to 49%. However, right-wing opponents in the Chamber of Deputies raised it all the way to 100 percent.
It met resistance in the Senate where a number of senators expressed their rejection of the full ownership clause, delaying a vote on the full law for several months.
While Temer vetoed this specific article, the rest of the law was passed, allowing Infraero to seek urgent debt relief. The move only allows for a controlling stake if the country of origin of the foreign investor extends reciprocity to Brazilian investors. Many countries limit foreign ownership in the aviation sector for strategic and security reasons.
Foreign owners are already active in Brazil's airlines. The market is dominated by TAM, the Brazilian carrier that merged with Santiago, Chile-based Latam Airlines Group SA and Brazil's Gol, which is partly owned by U.S. carrier Delta Airlines Inc.
Two other carriers, Avianca Brasil and Azul Linhas Aéreas Brasileiras SA, also have significant foreign capital.