Mercosur controversy: Brazil does not oppose Venezuela, but Caracas must first comply with agreed set of rules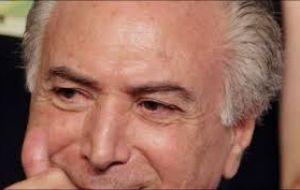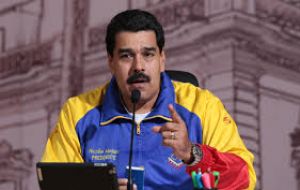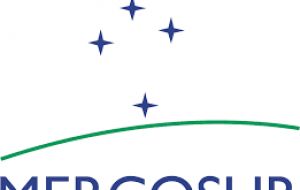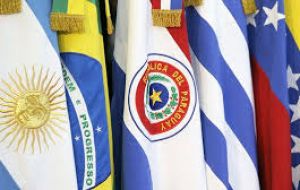 Brazilian interim president Michel Temer laid out the steps Venezuela must comply with before it is confirmed as full member of Mercosur, and following on that can effectively become chair of the group. Temer's Friday statement makes clear Brazil's position in the ongoing controversy regarding Venezuela's aspiration to succeed Uruguay in the rotating chair.
"Venezuela must first complete the process of adapting to Mercosur, before it is considered a full member of the block and following can then be transferred the rotating presidency of the group", pointed out president Temer.
"Brazil is not exactly opposing the Mercosur presidency transfer to Venezuela", but "is contemplating, that to be integral part of the group, it must abide by requirements agreed four years ago which so far have not been complied", underlined the Brazilian leader in a media conference.
Uruguay currently holds the Mercosur rotating chair but its mandate ends Saturday 30 July, and is inclined to transfer the responsibility to Venezuela, as the alphabetical rotation in the group is established and has been happening.
However, Brazil and Paraguay have challenged the transfer, while Argentina has adopted a more cautious second line attitude, still undefined.
According to Temer, Brazil is expecting and supporting Venezuela to comply with all the necessary requirements to fully participate in Mercosur, and this means among other issues adopting tariff and trade issues and in other fields, which are still pending.
Temer recalled that back in 2012 when Venezuela's incorporation was agreed there was a conditioning clause which established a four-year period for the new member to adapt to all Mercosur rules and regulations, "which has yet to be complied" by the government of president Nicolas Maduro.
However the interim president admitted Brazil was following with concern "the situation of Venezuelans", but "our government does not make judgments regarding domestic affairs of other countries", since Brasilia "has full respect for the principle of non interference".
Likewise "let us not make the same error" of the Venezuelan government added Temer in reference to the fact that Maduro has repeatedly described the current Brazilian political process, and Dilma Rousseff's impeachment, as "a coup". Temer is interim president until the Senate decides on the impeachment of suspended president Rousseff.
More specifically on Mercosur, Temer insisted that from the very first moment, "the block received the full support and enthusiasm from Brazil, which still considers the group a fundamental instrument for regional integration".
Nevertheless the set of rules and regulations need some reviewing and updating such as rendering its members a greater trade autonomy.
"Brazil can't be fastened to such a point it is limited in making other international agreements", said Temer in reference to Mercosur rules which impede members from negotiating and reaching trade accords with third countries or/and blocks unless they have the consensus of the group's whole membership.