Olympics equestrian sports have to live with glanders scare in Rio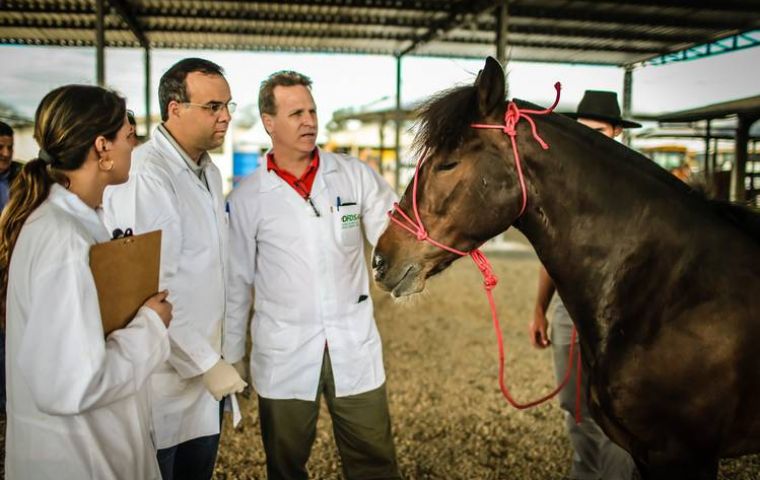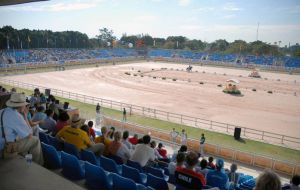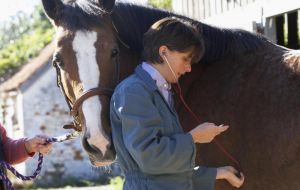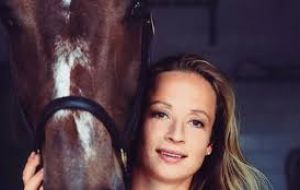 Brazil's summer Olympics, scheduled to be opened in less than a week, have added another challenge to the long list of complaints and disease-scares, such as Zika, but this time the culprits are not mosquitoes but an alleged outbreak of glanders disease, a deadly equine respiratory condition. And this has surfaced when the world's top riders and their mounts prepare to compete in Rio de Janeiro events.
Highly contagious and incurable, glanders has prompted Brazilian agricultural officials to destroy hundreds of horses across the country over the past couple of years in an effort to stop the epidemic. That has infuriated some Brazilian breeders who say the threat is overblown.
Among those euthanized were two horses that had been housed at western Rio's Deodoro Military Complex, where the Olympic equestrian events will be held.
The disease has been eradicated around much of the world, and some feared exposing horses to glanders at the Olympics could exacerbate the outbreak and potentially extend it to other countries.
Organizers say the Olympic facilities are now safe and they have followed strict international protocols to create a disease-free zone. Competing horses arriving at Rio's international airport will effectively enter a protective biosphere, screened extensively for diseases and parasites beforehand, whisked to the Olympic venue upon arrival and quarantined there for the duration.
The measures "totally ensure all of the necessary sanitary precautions, allowing for the participation and return of the animals to their country of origin," said Guilherme Marques, the director of animal health at the Ministry of Agriculture.
No equestrian competitors have publicly pulled out of this year's Olympics over glanders fears, a sign that riders are satisfied with Brazil's efforts. Isabell Werth, a five-time Olympic dressage gold medalist from Germany, said she has "no worries" about coming to Rio.
"The horses will be staying in a bubble system with no contact with other animals apart from those competing with them," she said, while Will Connell, director of sport for the US Equestrian Federation, pointed out American riders are "very aware of the seriousness" of the threat, but they, too, are confident that Brazil has taken all necessary precautions.
Even so, just the specter of competing in a country where a life-threatening horse disease is active can put teams on edge, said Peter Timoney, former head of the Gluck Equine Research Center at the University of Kentucky. "There is a lot of concern among teams of equestrian riders about sending horses, highly valuable horses, to countries where glanders exists," he said.
Caused by the burkholderia mallei bacteria, glanders can cause ulcers and lesions in the horse's lungs, skin and respiratory tract. While donkeys and mules tend to die quickly, horses can carry the disease for years before succumbing to it. A zoonotic disease, it can also affect humans.
The disease has been largely eradicated in Europe and North America, thanks to strict sanitation. Until recently, glanders was thought to have been under control in Brazil, restricted to certain parts of the country's rural northeast.
But in 2013, an outbreak began in the country's most populous state, São Paulo, according to the World Organization for Animal Health. In 2015, glanders was traced to the Deodoro Military Complex in Rio. Two horses were euthanized—among the 623 horses put down between 2013 and 2015, according to the Ministry of Agriculture.
Lax sanitary controls between state borders allowed glanders to spread across Brazil, which has the third-largest equine population in the world.