Ecclestone's mother-in-law freed by Brazilian special anti-kidnapping division
Monday, August 1st 2016 - 13:27 UTC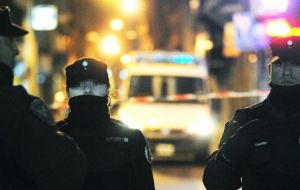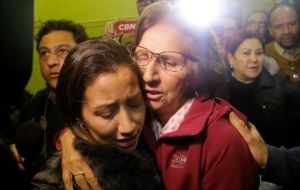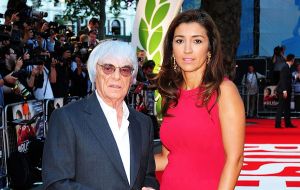 Formula One tycoon Bernie Ecclestone's mother-in-law has been freed without ransom after being kidnapped in Brazil last week, say police. Aparecida Schunk , 67, the mother of Ecclestone's Brazilian wife Fabiana Flosi, was snatched last Saturday near her home in Sao Paulo.
The anti-kidnapping division of the Sao Paulo police reportedly stormed the building where she was being held at around 6.40 pm (local time), according to local media reports. Two suspects are now in custody and Schunk is said to be good condition, delegate Elisabete Sato of DHPP told the site.
Sao Paulo's elite anti-kidnap division negotiators had been working with the gang over the last few days before the police squad forced entry Sunday evening.
The kidnappers were reportedly demanding a ransom of US$51 million for her release and were in contact with the Ecclestone family, it is claimed.
With only days to the opening of the Olympics, the kidnapping is the latest hammer blow to Brazil amid security fears ranging from street crime to militant attacks. There are increasing fears wealthy visitors will avoid travelling to the country for the event despite a crackdown by police, including the formation of a special anti-kidnap division.
A source close to the police investigation told Brazilian magazine Veja the criminals had stipulated the ransom money be paid in pounds sterling and split into four plastic bags.
The amount is the largest ever demanded in a kidnapping in Brazil, which sees hundreds of cases a year.
Ecclestone, 85, met Fabiana, 38, in 2009 in the run-up to the Brazilian Grand Prix in Interlagos, where she was working as marketing director for Brazil's Formula One. The couple wed three years later after Ecclestone divorced his wife of 25 years, Croatian model Slavica Radic, to marry the young Brazilian. Fabiana and Ecclestone live in London. They haven't released a statement on the abduction.