Clint Eastwood blasts the "kiss-ass generation", and admits a vote for Trump despite "some dumb things"
Friday, August 5th 2016 - 13:18 UTC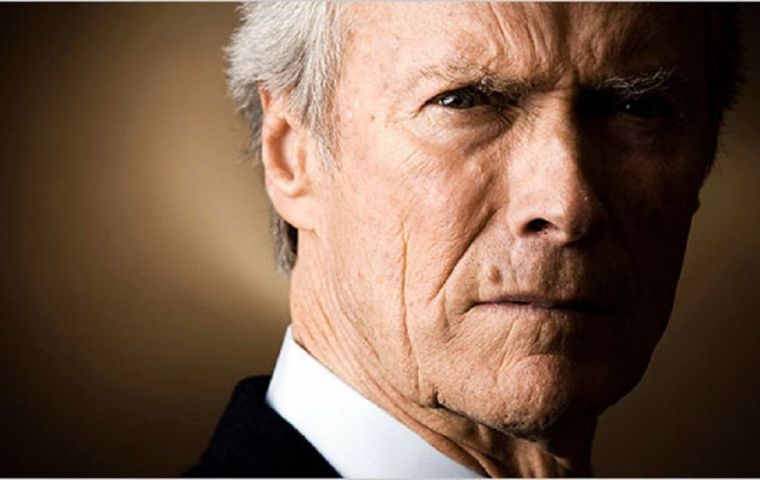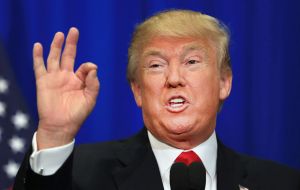 Clint Eastwood is a Hollywood legend. He's been a movie icon for decades, the star of the famed "Man With No Name" Spaghetti Westerns and Dirty Harry movies. The 86-year-old Oscar winner is also one of the highest-profile conservatives in the movie business. Or maybe he's one of the highest-profile libertarians but he's not sure which ideological descriptor fits for him anymore.
This was reiterated in a newly published interview with Esquire magazine. We're living in a "kiss-ass generation," one where political correctness has ruined everything. That's why he's probably going to vote for Donald Trump in November even though the GOP nominee has said a lot of "dumb things."
"He's onto something, because secretly everybody's getting tired of political correctness, kissing up," the actor-director said of Trump. "That's the kiss-ass generation we're in right now. We're really in a pussy generation. Everybody's walking on eggshells. We see people accusing people of being racist and all kinds of stuff. When I grew up, those things weren't called racist. What Trump is onto is he's just saying what's on his mind. And sometimes it's not so good. And sometimes it's -- I mean, I can understand where he's coming from, but I don't always agree with it."
"You know, he's a racist now because he's talked about this judge," Eastwood added, referring to the real-estate mogul saying that the judge overseeing his Trump University fraud case can't be impartial because of the judge's Mexican heritage. "And yeah, it's a dumb thing to say. I mean, to predicate your opinion on the fact that the guy was born to Mexican parents or something. He's said a lot of dumb things. So have all politicians. Both sides. But everybody, the press and everybody's going, 'Oh, well, that's racist,' and they're making a big hoodoo out of it. .... It's a sad time in history."
Eastwood, who was mayor of the California town of Carmel-by-the-Sea in the 1980s, knows what can happen when you go out on stage and try to wing it like Trump does day after day. He admitted to Esquire that he regretted his famous "empty-chair speech" in support of Mitt Romney at the 2012 Republican National Convention, where he brought a chair out on stage and addressed it as if President Barack Obama was sitting in it.
"What do you want me to tell Romney?" Eastwood said to the chair. Then, after a dramatic pause: "I can't tell him to do that to himself. You're getting as bad as Biden."
Eastwood said he came up with the idea on the fly because he decided he didn't want to be one more in a long line of speakers who just went out there and told everyone how great Romney was.
"It was silly at the time, but I was standing backstage and I'm hearing everybody say the same thing: 'Oh, this guy's a great guy,'" he said. "Great. He's a great guy. I've got to say something more. And so I'm listening to an old Neil Diamond [song] and he's going, 'And no one heard at all / Not even the chair.' And I'm thinking, That's Obama. He doesn't go to work. He doesn't go down to Congress and make a deal. What the hell's he doing sitting in the White House? If I were in that job, I'd get down there and make a deal. Sure, Congress are lazy bastards, but so what? You're the top guy. You're the president of the company. It's your responsibility to make sure everybody does well. It's the same with every company in this country, whether it's a two-man company or a two-hundred-man company... . And that's the pussy generation: nobody wants to work."
No one can say that about Eastwood. Though he's now in his ninth decade, he keeps getting up and going to work. His newest movie is "Sully", about Chesley Sullenberger, the pilot who landed his damaged commercial airliner in the Hudson River in 2009. Eastwood directs, with Tom Hanks starring as Sullenberger. "A lot of people, when they retire, they just expire," Eastwood said.
He'd like to see Sully run for office, he said. But it's too late to draft Sullenberger in 2016. Eastwood realizes he's going to have to choose between Trump and Hillary Clinton.
"That's a tough one, isn't it?" he said. "I'd have to go for Trump. You know, because [Clinton has] declared that she's going follow in Obama's footsteps. There's been just too much funny business on both sides of the aisle. She's made a lot of dough out of being a politician. I gave up dough to be a politician. I'm sure that Ronald Reagan gave up dough to be a politician".