Moody's lowers Uruguay's banking system outlook to negative: inflation remains main challenge
Friday, August 5th 2016 - 12:18 UTC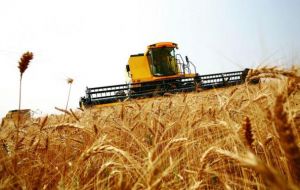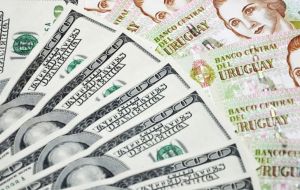 Moody's has lowered its outlook on Uruguay's (Baa2 negative) banking system to negative from stable on the expectation that asset risks will rise moderately as challenging economic conditions weigh on consumers and businesses alike, and profitability will decline.
However, capital levels and liquidity remain more than adequate, Moody's said in a report. But inflation remains a main challenge: the government stats office reported consumer prices rose 0.39% during July, totaling 10.05% in the last twelve months. This was achieved following a 2.12% revaluation of the Uruguayan Peso against the US dollar during July, meaning a drop in Pesos of the so called tradable goods and services. The Central bank target inflation ceiling is 7%.
Weakness in Uruguay's sizable agricultural sector, combined with soft demand in neighboring Argentina and Brazil, the country's key trading partners, and a decline in private investment have undermined business and consumer confidence.
"The weak economy will push up corporate loan delinquencies, while rising unemployment will lead to higher delinquency rates for consumers as well," said Alexandre Albuquerque, an Assistant Vice President - Analyst at Moody's.
The banking system's problem loan ratio rose to 3.1% in May 2016, from 2.1% in December 2015, and Moody's forecasts that it will climb as high as 3.6% over the next 18 months.
Inflation has also become a key challenge for banks. While households with inflation-linked salaries actually benefit from rising prices, workers that do not receive automatic salary adjustments have less money to spend. As consumers prioritize spending on housing and utility payments, consumer loan delinquencies will rise. In line with softer consumer demand, revenue growth at domestic companies may also weaken, undermining corporate loan performance.
Together with rising competition, a slowdown in loan growth driven by the deceleration of the economy will put downward pressure of profitability. Capitalization will also continue to deteriorate, though it will remain strong relative to many regional peers.
Notwithstanding the high level of dollarization of the banking system, however, banks' exposure to the depreciation of the peso is limited. In general, banks only lend in dollars to foreign currency earners, nor do they have significant currency mismatches on their balance sheets. While local currency liquidity is tight, banks' have ample holdings of liquid dollar-denominated assets. Also, banks very little exposure to international capital markets as they are largely deposit funded, and non-resident deposits account for a relatively small share of total funding.
Moody's rates six banks in Uruguay, which held 75% of the banking system's total deposits and almost 78% of total loans as of May 2016. Four of those banks are foreign-owned and the other two are owned by the government. Moody's also rates one offshore bank and three finance companies in Uruguay
This week the Central bank anticipated that during the second quarter of the year the Uruguayan economy performance is expected to remain unchanged compared to the first quarter when there was zero growth.
"The Uruguayan economy remained virtually with no growth during the first quarter of 2016 and it is presumed that this situation has continued in the second quarter (April, May, June)", said the Central bank Monetary Policy report.
According to the evolution of some partial activity indicators, "the economy seems to continue registering a scarce dynamism in the second quarter