"Moment of truth" for Venezuela's standing in Mercosur
Thursday, August 11th 2016 - 16:40 UTC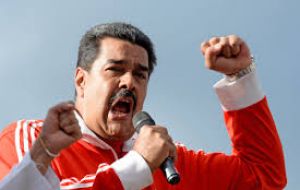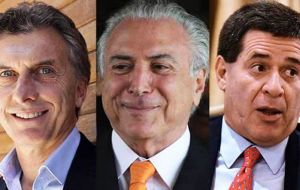 Brazil, Argentina and Paraguay are waiting to see what happens on Friday, 12 August, when Venezuela has to prove that it has complied with all the pending requirements to confirm its Mercosur full membership condition dating back to 2012.
The Venezuela government of president Nicolas Maduro whose democratic credentials are questioned internationally, self proclaimed itself pro tempore president of Mercosur for the second half of the year, but still has yet to incorporate 400 rules and regulations plus 50 accords to be considered a full member of Mercosur and the deadline is Friday, 12 August.
The raft of pending regulations and accords includes the group's Common External Tariff; the Montevideo protocol on Services Trade and the Cooperation and Assistance protocol on Civil, Commercial, Labor and Administrative Law. Likewise the Asunción Protocol on promotion and protection of Human Rights.
The three countries consider that if Venezuela does not comply with those requirements it does not enjoy full membership of Mercosur and thus is not entitled to hold the group's pro tempore rotating chair.
However the Maduro administration argues it is entitled to the rotating chair since it complies with statutory rules and the alphabetical order, after Uruguay turned in the presidency at the end of its six month mandate on 29 July.
The controversy has discredited Mercosur image and standing but the three countries are intent in downgrading Venezuela's membership and putting an end to the ideological emphasis of the group's decade with the Kirchner couple, Lula da Silva and Rousseff, Paraguay's removed ex bishop ex president Fernando Lugo and Uruguay's Jose Mujica and his famous phrase: "sometimes politics are more important than legal issues".
Maduro has called the situation an organized attempt to discredit the Bolivarian revolution and his government by a group by "the triple alliance of torturer presidents". He described Brazil's interim president Michel Temer as an usurper who masterminded a coup to remove Dilma Rousseff; Argentina's Mauricio Macri, a failed emaciated president rejected by the people and Paraguay's Horacio Cartes, leader of a corrupt narcotic state.