Venezuela's attitude not helping to resolve the Mercosur situation, claims Uruguay
Thursday, August 11th 2016 - 16:35 UTC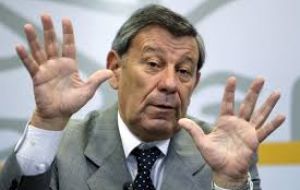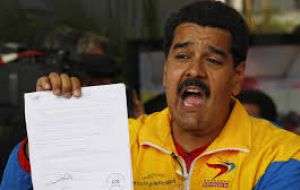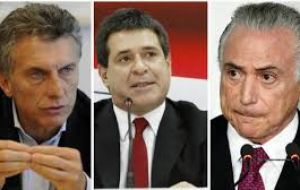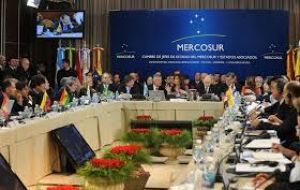 "Venezuela is not helping much to resolve" the unprecedented situation of Mercosur, said Uruguay's foreign minister Rodolfo Nin Novoa in reference to Venezuela's self proclaimed presidency of the group and which is rejected point blank by Brazil, Argentina and Paraguay who consider the post vacant.
"The Mercosur situation is of the greatest concern, but the members must work together to find a way out to the situation so that the group does not end up paralyzed" admitted with disappointment Nin Novoa, who does not disapprove of Venezuela's presidency, but describes the Maduro regime as an "authoritarian democracy".
Nin Novoa admits that the lack of consensus among the four founding members has opened a gap in Mercosur, following Venezuela's unilateral self proclamation to the group's pro tempore rotating chair.
"We need a course of action which does not paralyze the block. From our point of view Venezuela has not committed an institutional rupture, but it certainly not helping much to solve the situation" added Nin Novoa in reference to the radical attitude of Maduro and the barrage of personal insults to the "triple alliance of South American torturers" in reference to Brazil, Argentina and Paraguay "intent in dismantling the Bolivarian revolution and achievements".
Venezuela has blown up all possible bridges for an understanding but "Brazil, Argentina and Paraguay, by themselves, can't implement any decision referred to the block, since the prevailing rule in Mercosur is the consensus".
Nin Novoa pointed out that "we must think some other mechanism to replace consensus in the decision making process of Mercosur, probably we should consider a 'qualified majority' vote". Currently consensus means that the dissent from an only member on a situation or any decision, freezes any further action.
The controversy between Venezuela and three members of Mercosur erupted on 29 July when Uruguay ended its six-month term as chair of the block and argued there was "no legal impediment" for Venezuela to take the rotating presidency. However this action was strongly criticized by the other three founding members, with Paraguay suggesting if Uruguay was not satisfied with the process, "they don't need to remain".