Argentina's July inflation falls to 2%, confirming sliding tendency
Saturday, August 13th 2016 - 08:24 UTC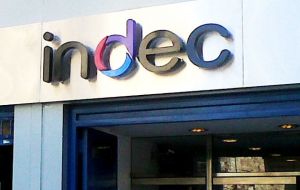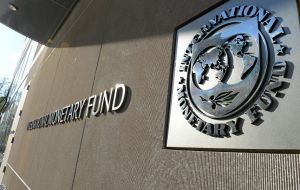 Argentina's inflation rate eased to 2% in July, less than half of what it was two months before when the government began reporting consumer price data after revamping the country's troubled statistics office. The July figure was released on Friday by the new Indec data agency. A month earlier it reported 3.1% inflation for June and 4.2% for May when it issued its first consumer price report since President Mauricio Macri took office in December.
Macri had campaigned on promises of lifting currency controls and jump-starting foreign investment, in part by improving transparency at Indec. The agency had been widely accused of fudging official statistics to make the economy look stronger than it actually was under former president Cristina Fernandez.
"There been an important fall in inflation," said Hernan Hirsch of the local consultancy FyE Consult. He attributed this to the central bank's counter-cyclical monetary policy and the peso being kept stable at about 14.6 per dollar.
The Macri government has not yet released annualized consumer price data or an economic growth forecast for this year.
Hirsch said Indec's monthly inflation numbers look accurate and that Macri appears on his way to keeping his promise of ending 2016 with an inflation rate of under 2% per month. Hirsch said he expects consumer prices to rise by an average 1.6% to 1.7% per month in the last quarter of the year.
Macri says Argentina is starting to see increased investment, which would be key to the economic turnaround he has promised since last year's presidential campaign.
The International Monetary Fund and private economists have forecast an economic contraction of more than 1% for full-year 2016.
Government spending cutbacks and a tight labor market have pushed many low-income Argentine families deeper into poverty. Anti-austerity protests have become common and there was a public outcry over the spike in home heating bills that followed Macri's decision to slash energy subsidies.
Macri was jeered on Friday by opposition activists while speaking at a public event in the city of Mar del Plata. Some of the protesters threw stones at Macri's motorcade as it left town.