Media exposes Brazil congress 'behind the scenes' plot for a 'corruption amnesty' in the Petrobras case
Saturday, August 13th 2016 - 08:50 UTC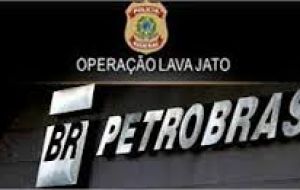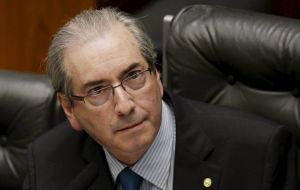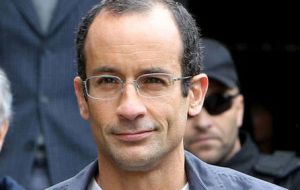 Brazilian financial newspaper Valor Econômico revealed details of an alleged corruption amnesty currently being discussed by lawmakers who have been accused of alleged involvement in the graft scandal at state oil firm Petrobras.
Operation "Car Wash," the gargantuan investigation into endemic corruption in Brazil, has jailed scores of elite politicians and business leaders and forced from use a long-accepted phrase in the country: "rouba mas faz" ("he steals but he gets things done") as citizens become increasingly outraged at the rampant graft.
As state prosecutors begin to close in on the inner workings of the scandal's massive kickbacks and illegal campaign donations — thanks to a string of plea-bargain testimonies that illustrate the extent to which the graft has become institutionalized — those who have already been accused of, or linked to, that corruption are apparently pushing the amnesty to exchange information on the crimes for lesser sentences — or none at all.
As the Senate voted to suspend President Dilma Rousseff over alleged illegal fiscal manipulations on May 12 pending an impeachment trial, a shocking 58 percent of the chamber was at that moment under investigation for corruption. Indeed, the man who led the impeachment charge, carrying it from a long-shot bid to reality, former Lower House speaker Eduardo Cunha, has since been dethroned by the House's Ethics Committee over the numerous graft accusations surrounding him and for having been caught lying over millions of dollars stashed in secret Swiss bank accounts.
The Valor article written by reporter Maria Cristina Fernandes tells of the advance "behind the scenes of Congress" of an amnesty for some of the politicians who have had their names involved in Operation "Car Wash."
The proposal, the daily says, was Cunha's creation, and has gained momentum since excerpts of the negotiations between prosecutors and the disgraced head of the country's largest construction conglomerate, Marcelo Odebrecht, have been revealed in the media suggesting his plea-bargain testimony will implicate many more of the country's top politicians.
"A group of lawyers with clients in 'Car Wash' have begun discussing the draft of a proposal that could be inserted into the discussions over ten anti-corruption measures that are currently being passed in Congress, that may appear as part of the political reform that will be on the agenda after the municipal elections," the article stated.
Another part of the proposal is to create a distinction between slush-fund payments and bribery. The legislation already distinguishes them but it exists in a gray area that "Car Wash" prosecutors put under the same charge.
Legislators would prefer the two crimes to be distinguished as slush-fund payments to political campaigns, a crime which many of the politicians have been accused of and carries a much lesser sentence.