New Zealand track Rockhopper penguins 15.000 km winter journeys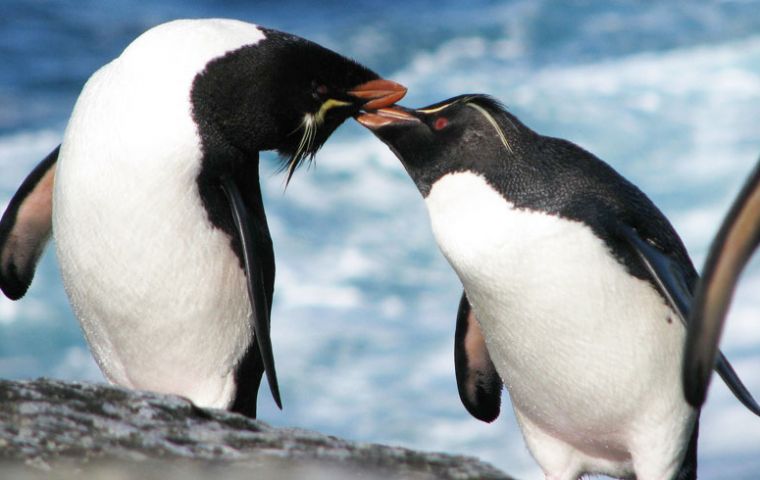 Two species of sub-Antarctic penguin have surprised scientists in New Zealand by travelling up to 15,000km during six months spent at sea. Researchers tagged 90 Rockhopper and Snares crested penguins to find out where they go during the southern hemisphere's winter, and were astonished by the birds' long-distance journeys, the New Zealand Herald reports.
It's hoped the study will help determine why Rockhopper numbers on New Zealand's Campbell Island have plummeted. There was a 94% drop in the population between 1942 and 1984, and since then numbers have fallen by more than 20%, according to the National Institute of Water and Atmospheric Research, which ran the project.
"Prior to this study we didn't have a clue where Rockhoppers went in the winter," says seabird ecologist Dr David Thompson. "But the spaces they use in the ocean might be really important, not only for them but for scientists to better understand what is causing the population decline."
Each of the birds had to be picked up so that scientists could attach a tag, which was specially adapted to fit the penguins short, stubby legs. The data was then mapped to show just how far the creatures travelled.
"The idea that a penguin from Campbell Island could travel 15,000km is quite fantastic," Dr Thompson tells Radio New Zealand, adding that the figure doesn't include the vertical distance covered when penguins dive to catch food, so the actual effort is even greater.
The researchers now plan to repeat the process with other penguin species in the region to see whether some parts of the ocean are better suited to supporting the birds than others. (BBC).-