Norwegian cruise line admits weak Caribbean summer season; South American itineraries "soft"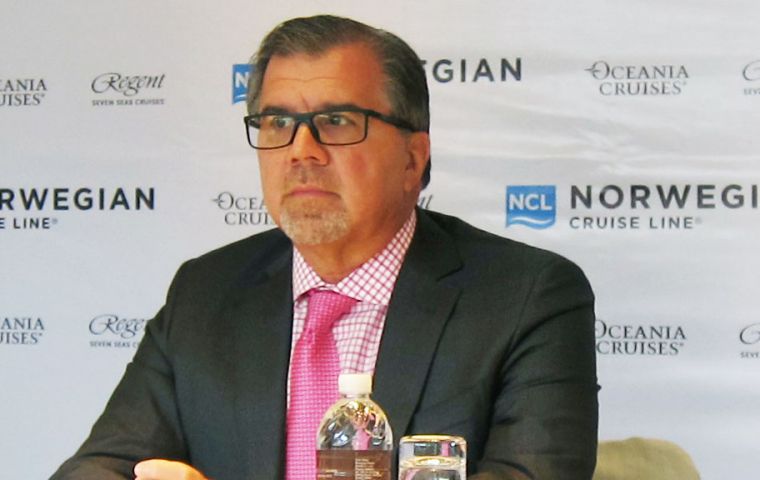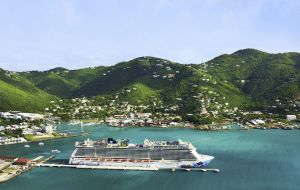 Norwegian Cruise Line Holdings CEO Frank Del Rio said the company's "lofty" expectations for the Caribbean this summer have not been met, one factor in revising expectations downward for the rest of the year. In a conference call to discuss second-quarter results this week, Norwegian lowered its guidance for second-half earnings and said it will not make its previously forecast goal of earning US$5 a share in 2017.
A big part of the problem is lower demand for European cruises by North Americans due to geopolitical factors. But Norwegian surprisingly said that keeping two big new ships, Norwegian Escape and Norwegian Getaway, in Miami for the summer has not worked out.
"Today is not a happy day at Norwegian headquarters for obvious reasons," Del Rio said. "We had to reset expectations based on the current booking environment."
Although yields are still up in the Caribbean from last year by mid-single digits, Del Rio said strong pricing growth did not fully materialize.
As a result, in 2017 Norwegian Getaway will be deployed on Baltic itineraries for the summer months. "It's a recognition that high expectations just aren't being met," Del Rio said, "almost exclusively due to heavy concentration of inventory during the weak period."
Del Rio also delivered bad news about Europe. Norwegian had been seeing modest traction in the weeks following the Brussels terrorist attack in March. But with the bombing of the airport in Istanbul, the Nice truck massacre and the failed coup in Turkey, that "evaporated," Del Rio said.
About 70% of Norwegian's passengers on European itineraries are sourced in North America, considerably higher than competing cruise companies. Attracting more Europeans will produce lower ticket and onboard spending revenue, Del Rio said.
Del Rio also said South American itineraries are soft, and are being impacted by perceptions about the Zika virus.
Norwegian reported a decline in earnings in the second quarter to US$145.2 million, down from US$158.5 million a year earlier. Revenue increased 9.3%, to US$1.2 billion.