British Airways cuts its food service on flights less than eight and a half hours
Tuesday, August 16th 2016 - 06:11 UTC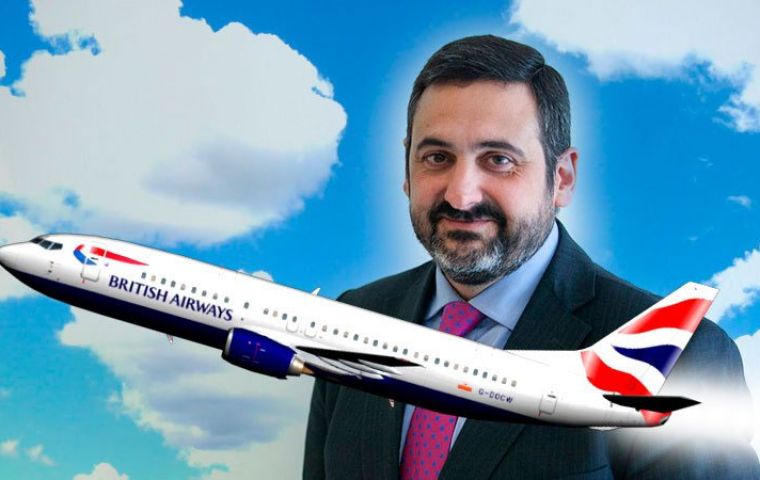 British Airways has cut its food service and will no longer provide two meals to economy travelers on flights lasting less than eight-and-a-half hours. Instead of two full meals, passengers will only receive one as part of the new measures, which also apply to journeys lasting less seven hours for premium economy passengers.
The choices of alcohol and complimentary snacks will not be affected.
A spokesman for BA said: "We offer customers on all of our transatlantic flights a three course meal, bar service and snacks and on our longer transatlantic flights, including to the west coast, customers are offered an extra meal during the flight.
"We regularly review our catering to ensure we are investing where it matters most to our customers."
Spaniard Alex Cruz, 50, took over as CEO and chairman of BA in April this year, having started his career with American Airlines 1995.