US and Argentina cooperation in South Atlantic climate conditions and fisheries
Thursday, August 18th 2016 - 05:57 UTC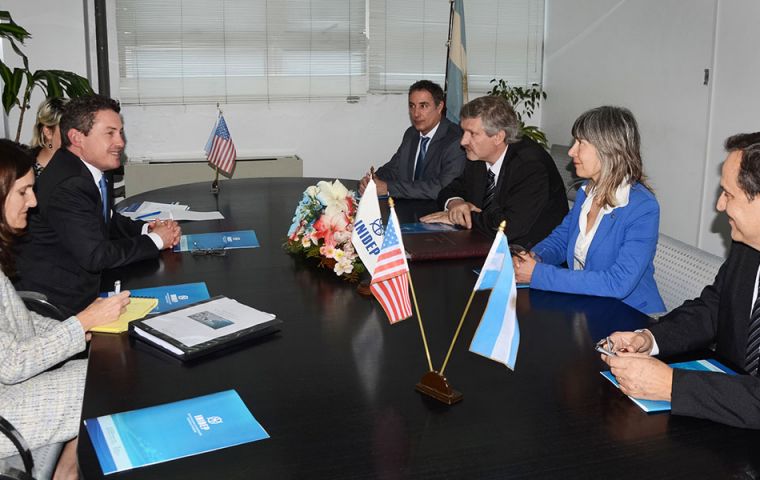 An international forum on ocean and sea sciences between Argentine and United States scientists is scheduled for next week in Mar del Plata. The 23/27 August event is in the framework of the closer ties in research and innovation between Argentina and its new partner, United States.
The purpose of the forum is to reinforce cooperation among researchers, governments and the academic institutions of the two countries and will be opened by Argentina's Science, Technology and Productive Innovation minister Lino Barañao and the US ambassador in Buenos Aires, Noah Mamet, according to a release from INIDEP.
The organizing institutions are Argentina's Science ministry; INIDEP, the National Research and Fisheries Development Institute, together with the US State Department and the US National Oceans and Atmospheric Administration (NOAA). The event is also sponsored by Mar del Plata National University and the National Council of Scientific and Technical Research, CONICET.
The different areas to be addressed include, oceans, climate and weather; fisheries and ecosystems in key regions of the South Atlantic and South Western Atlantic; physical, chemical and biologic parameter models.
Discussions will be in English and Spanish and a final statement will collect the new strategies on ocean variability and climate change, as well as terms for bilateral cooperation in human resources, equipments, vessels and research platforms.
Other officials that will be attending are CONICET president Alejadro Ceccatto; the CEO of Argentine National Committee of Space Activities, CONAE, Conrado Varotto; INIDEP director Otto Wöhler and Captain Jorge Alberto Amato from the Argentine National Fisheries School.