Premier Oil currently drafting a Project Proposal for oil production in the Falklands
Tuesday, August 23rd 2016 - 06:37 UTC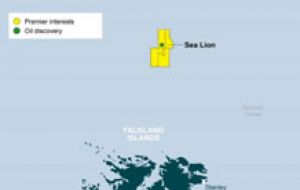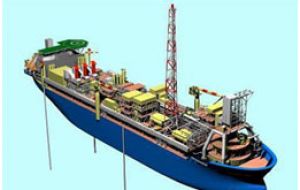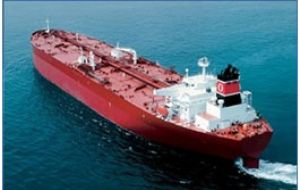 The commercialisation of the Sea Lion Oil Field off the Falkland Island's continues to take steps forward as Premier Oil prepares a detailed project proposal to be submitted to the Falkland Island's Government (FIG). Premier Oil has been undertaking public consultations in the Falklands over the past week as part of their Environmental Impact Assessment, which will support their application to FIG to proceed with oil development.
Premier Oil is currently undertaking a series of public consultations in the Falkland Islands as they look to further develop the Sea Lion project, with the view to eventual long-term oil production. The public consultations form a part of the Sea Lion Environmental Impact Assessment (EIA), which looks to assess the social and environmental impacts and risks in developing the Sea Lion Oil Field. The EIA is to eventually accompany Premier Oil's application to the Falkland Island's Government (FIG), which will seek FIG approval to proceed with the Sea Lion project.
Premier Oil originally conducted consultations in 2014 on the development of the Sea Lion Field, but since then a number of changes have been made to the project, including the projected life of the field being reduced to 20 years from 25 years, and the facility to process and produce oil changing from a Tension Leg Platform (TLP) to a Floating Production Storage and Offloading Vessel (FPSO).
it has also now been decided the transfer of oil for export from the Sea Lion project will occur inshore in Berkeley Sound, just a few miles north of the capital Stanley. Initially three potential inshore locations had been considered, but Berkeley Sound was chosen due to its "ease of navigation [for operational safety] and proximity to Stanley [for logistics]". During peak oil production it is estimated that trans-shipment of oil will occur once every 13 days in Berkeley Sound and then reducing to every 46 days after approximately 10 years of production.
The current ongoing consultations are focussing on the effects Premier Oil's planned project activities could have on the human population and the environment in the Falklands. One area that is of particular focus locally is the potential of future offshore oil spills. The serious environmental impacts such an event could have on the Falklands, especially due to the wide abundance of wildlife in and around Islands – which brings tens of thousands of tourists every year to the islands – could gravely jeopardise other key industries in the Falklands, namely tourism and fisheries.
Berkeley Sound itself is home to thousands of penguins and other marine animals, and includes a number of island nature reserves situated within it, many of which are regularly visited by residents and tourists alike.
If FIG approves the Sea Lion project proposal from Premier Oil, it is expected that drilling will begin c.18 months afterwards and 'first oil' will occur another two years later. Shares in Premier Oil currently stand at 73.56GBX on the London Stock Exchange, with Brent Crude Oil prices currently sitting at just under $50 per barrel.