Tierra del Fuego gas field inauguración suspended; Macri wants to attend
Saturday, August 27th 2016 - 05:32 UTC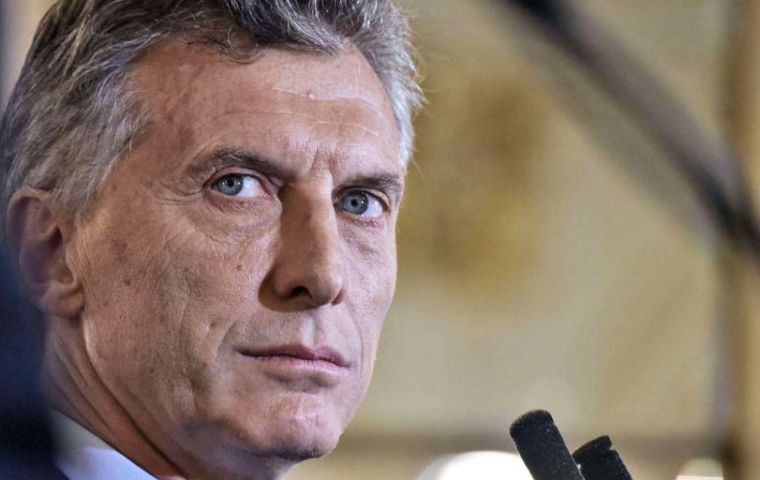 The inauguration ceremony of the Vega Pléyade natural gas field offshore Tierra del Fuego scheduled for Friday, has been postponed, although no official explanation has been given, it is believed that Argentine President Mauricio Macri was determined to attend, but his political agenda is too full precisely over the energy controversy and the fact next week he flies to China for the G20 summit.
The four companies consortium with Total Austral, Wintershall Energy and Panamerican South decided the suspension of all ceremonies including one that was to take place in Total's main offices in Buenos Aires.
Apparently the ceremony has been postponed for October, when president Macri is expected to attend both visiting the offshore rig and a symbolic opening in one of the onshore plants, in Cañadón Alfa.
The gas field is twenty kilometers offshore Tierra del Fuego to the south of the San Sebastian bay. In reality the field has been operational since last February with a daily "production potential of 10 million cubic meters". The well is located in fifty meters deep water and linked to plants in Rio Cullen and Cañadón Alfa through a 77 kilometers submarine gas pipeline which has a diameter of 24 inches.
Development of the field with operator Total is estimated to have demanded an investment of a billion US dollars. Under an agreement reached last November, and since the offshore field is partly in provincial and federal jurisdictions, 80% of royalties from Vega Pléyade will feed Tierra del Fuego province treasury and the remaining 20% the federal government.