Guantanamo Bay inmate is back in Uruguay following his arrest in Venezuela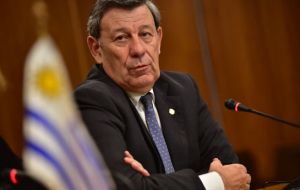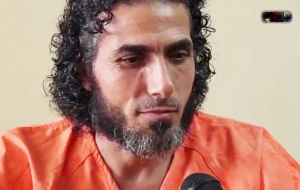 A former Guantanamo Bay inmate who was resettled in Uruguay and then arrested in Venezuela after going missing has been sent back to Uruguay, officials announced in Montevideo. Syrian Jihad Diyab, 45, who was resettled in Uruguay as a refugee in 2014 -- was jailed at the headquarters of the Venezuelan secret police after going off the radar in Uruguay then traveling to Venezuela, apparently evading border control.
His lawyer, who was denied access to him, had said Diyab had launched a hunger strike to protest his looming deportation to Uruguay.
Diyab and five other ex-Guantanamo inmates resettled along with him have had a running dispute with the Uruguayan government over housing, living allowances and other conditions of their resettlement.
Uruguayan Foreign Minister Rodolfo Nin Novoa said Diyab was undergoing health checks at a hospital in the capital Montevideo and appeared to be well. "He was even eating on the plane," he told journalists.
"He will surely get the all-clear (from doctors), because he does not have any medical issue. Nin Novoa earlier this month called Diyab an "ingrate" for trying to leave Uruguay.
Diyab had shown up at the Uruguayan consulate in Caracas asking to be taken to his family in Turkey. Uruguayan officials say Turkey has refused to allow him entry, but they are trying to arrange for his family to be relocated to Uruguay.
The six ex-Guantanamo detainees were resettled in Uruguay as part of US President Barack Obama's effort to fulfill his long-delayed promise to close the prison set up in the wake of the 9/11 attacks. The president Jose Mujica agreed to the deal in exchange for some trade advantages.
Accused of terrorist links, the men -- four Syrians, a Palestinian and a Tunisian -- were never charged or tried. They had been cleared for release but could not be sent to their home countries because of unrest there.
In July, a U.S. official said Dhiab was "a problem from the moment he landed in Uruguay," citing his lack of cooperation with the government there.