Carnival Vista causes devastation in a Messina marina sinking small vessels
Wednesday, September 7th 2016 - 17:20 UTC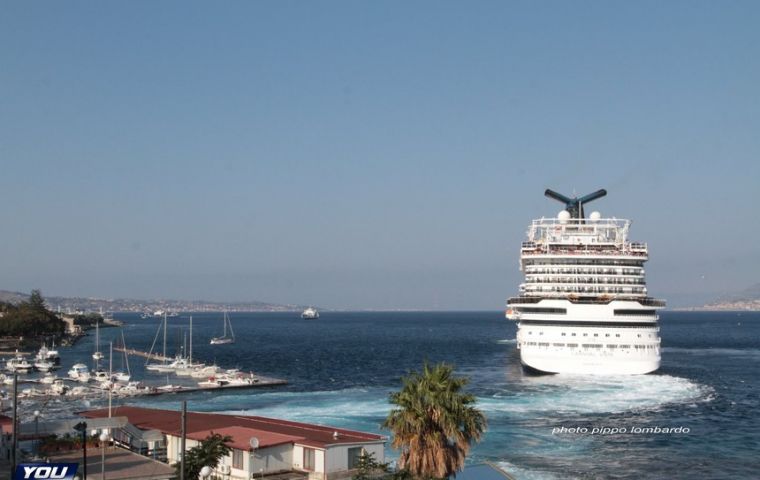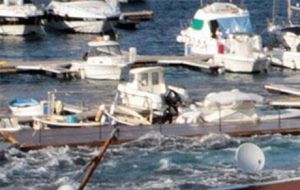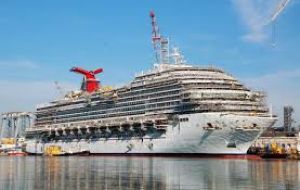 A giant cruise ship in Italy has left devastation in its wake after destroying a pier and sinking small vessels as it pulled away from shore. The Carnival Vista was just meters from its berth in Messina, Sicily when the prop wash from its thrusters caused a wild set of waves to topple a boat pier.
As the water starts to foam behind the cruise liner's newest ship, a thick wake surges towards the shore instantly smashing through the concrete pier and tumbling docked boats to the ocean floor.
The strength of the wave also caused the pier to split from its mainland structure at the Marina del Nettuno.
Port authorities have since opened an investigation into the incident. Here's their statement on the initial damage estimate:
"The cruise ship caused damages at two piers, one beyond repair, a number of ancillary facilities (such as anchor lines of the boats) damaged, a pilot of the mooring sunk and another dozen small boats in poor condition.
The estimated amounts of damages are over 250,000 EUR."
The Carnival Vista is the cruise liner's newest ship and is the only ship in the company's fleet to have a water park, a cycling track that suspends riders in the air and a fully operational IMAX movie theatre. At more than 130,000 tons, the one billion dollars liner was launched on May first this year and is on its debut season around the Mediterranean.