Falkland Islands Holdings declares lower profitability; plans name change
Wednesday, September 7th 2016 - 17:54 UTC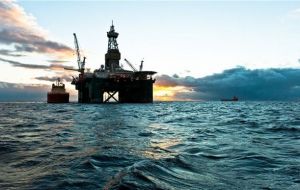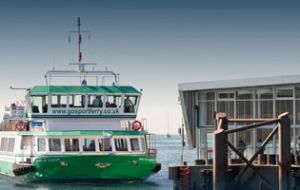 Falkland Islands Holdings PLC on Thursday tabled plans to change its name to FIH Group PLC, as it said profitability in the first five months of its financial year was at a lower level than the prior year. Falkland Islands Holdings, which owns services businesses based in the UK and the Falkland Islands, said it will change its name to FIH Group, subject to shareholder approval, to "more properly reflect the balance of the group's activities". Its activities are now predominantly in the UK and Europe.
The company said the timing of the name change was "heavily linked to a recovery in the oil price" and said the recent progress by London-listed Premier Oil PLC in preparing the ground for the commercial production of oil from its Sea Lion field and lowering field costs was "very encouraging".
Meanwhile, FIH gave an update of its trading performance for the past five months of its financial year, since March 31, which it said had been "satisfactory".
However, FIH noted that its profitability was at a slightly lower level than the year earlier, as expected, following the anticipated slowdown in activity in the Falklands linked to the ending of the current round of oil exploration drilling. This slowdown also came after the rig and related onshore rig support departed.
FIH said activity in its Falklands business, the Falkland Island Co, held up reasonably well with overall sales revenue in the first five months of the year at a similar level to the prior year. However, income from property rentals fell, due to the rig departure, and support revenue from its Fishing Agency business was impacted by the sharp decline in the Illex squid catch.
"In the Falkland Islands, the full effects of the oil slowdown are still working their way through the economy, and despite an expected increase in tourist visitors from cruise ships in the coming Austral summer, the outlook for the remainder of the year is expected to be significantly quieter than in 2015-16," said Chairman Edmund Rowland.
In the UK, however, since the year-end FIH said its Momart business performed stronger than a year earlier and, in Portsmouth, profit from the group's passenger ferry was broadly stable.
"With the group's continued focus on the development of its core businesses, and to husband resources to support acquisitions, the board is not recommending the payment of a dividend, however strong cash generation and a solid trading performance are expected for the full year," Rowland added.