South Georgia & the South Sandwich Islands mark Toothfish Day
Wednesday, September 7th 2016 - 13:14 UTC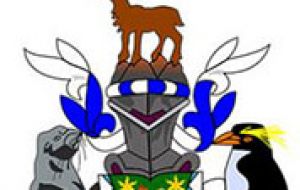 The Government of South Georgia and the South Sandwich Islands (GSGSSI) are celebrating Toothfish Day with a reception and quiz at Government House in Stanley, Falkland Islands.
The national holiday, which marks the end of the toothfish fishing season in South Georgia and the South Sandwich Islands, was created to acknowledge the importance of the Patagonian Toothfish fishery to the government and to highlight the challenges of promoting and managing sustainability, ecosystem conservation and the fight against illegal fishing of not only this commercially valuable fish, but of all illegal fishing in the world's oceans.
In marking Toothfish Day, GSGSSI extended its gratitude to all its stakeholders and partners for their work and collaboration in the 2016 toothfish fishing season and looked forward to continued strong relationships in the coming year.
Although Toothfish Day is officially September 4, the Stanley event this year was held on the 6th. On 12 and 13 September GSGSSI will host meetings and a reception in London for all UK and international stakeholders.
The GSGSSI is entering into its 12th year of Marine Stewardship Council (MSC) certification recognising the highest standards in sustainability, management and conservation. 2016 has seen a year of continued improvements in how the fishery is run across all aspects. This is done through close collaboration with scientists, governments, NGOs and the fishing industry directly.
Improvements across the fishery include; More precautionary management of the stock; Industry-lead improvements in conservation and fishing operations; Improved safety standards of vessels and their crews; Government and Industry collaboration on science across the fleet; Streamlining and modernising fisheries law and regulation; Cutting edge science and monitoring across the South Georgia sustainable-use Marine Protected Area, one of the largest in the world.