Chile marked the 43 anniversary of the military coup headed by Pinochet that ousted Allende
Monday, September 12th 2016 - 10:38 UTC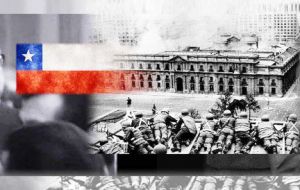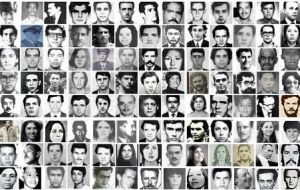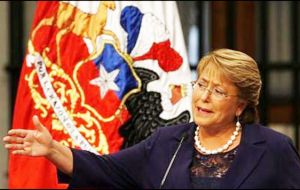 Remembering a painful past, Chile's President Michelle Bachelet said on Sunday the truth must be told and justice be served for thousands of victims of the country's dictatorship. She made the statement as Chileans marked the 43 anniversary of the coup which ousted democratically-elected President Salvador Allende and began the 17-year-long dictatorship of General Pinochet on September 11, 1973.
In total 40,018 people were either killed, tortured or imprisoned for political reasons. Around 75 of 1073 ex-Pinochet era agents are serving prison sentences for human rights violations.
"It has not been easy, but we have been able to transform a tragedy like the one we had to live 43 years ago into a victory of democracy, a defeat of death in the hands of life," said Bachelet during a ceremony paying tribute to former President Allende.
She also announced the creation of a special Human Rights Unit, which awaits approval from Congress.
Bachelet's father was a victim of the Pinochet regime. In November 2014 two retired colonels were jailed for the crime of torture of Air Force General Alberto Bachelet Martine.
Also at the ceremony Allende's daughter, Isabel, spoke of the difficult memories the anniversary evokes, saying "we remembered those 38 people (personal bodyguards) who were with him, who accompanied him, who remained (with him in La Moneda), which today are missing, were killed, executed. I think that causes a lot of emotion."
In 2011, it was confirmed that Allende committed to suicide rather than submit to the military coup makers.
People gathered outside one of the stadiums in Santiago where many people were tortured and disappeared following the coup. Many of the families of the victims never knew what happened to their loved ones.
The crimes committed by the Pinochet regime continue to blight the country with many marching for justice for the victims.
The anniversary is often marked by violence, and this year was no different as police clashed with vandals. One officer was injured, but authorities said that demos were less fierce than previous years.