Fed expected to keep cautious approach to interest rates next week
Tuesday, September 13th 2016 - 11:16 UTC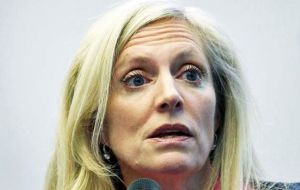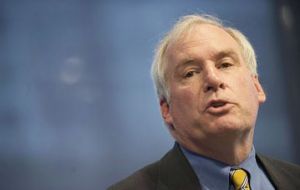 North American stock markets rallied today after a U.S. Federal Reserve official hinted that the central bank remains cautious about interest rate hikes. Fed governor Lael Brainard said the risk with raising rates too soon is that it could damage the fragile economy.
In New York, the Dow Jones industrial average surged 239.62 points at 18,325.07. The broader S&P 500 index was up 31.23 points at 2,159.04 and the Nasdaq composite added 85.98 points at 5,211.89.
Stock markets had plunged on Friday after Fed Bank of Boston president Eric Rosengren said there was a case to be made for the Fed to raise rates sooner rather than later.
Ms Brainard spoke in Chicago on Monday, the last appearance from a Fed official ahead of the September 20-21 meeting in Washington. Brainard, considered a Fed "dove," or someone that favors a cautious approach to rate hikes, remained true to form suggesting that a preemptive hike in short-term interest rates is "less compelling."
Prior to her speech at the Chicago Council on Global Affairs, speculation centered on the possibility that Brainard, generally viewed as hesitant to implement quick increases, would signal her own willingness to take the plunge for higher rates. When she didn't, the market cheered her position pushing stocks up more than 1%. Stocks had begun the day lower.
Traders are betting the Fed won't make a move on rates in September. Now, 85% of traders think the federal funds target rate will be 25 to 50 basis points as of September, which is where it is now. Only 15% of traders are expecting the Fed funds rate to rise to between 50 and 75 basis points by September.
Earlier on Monday, Atlanta Federal Reserve chief Dennis Lockhart signaled a willingness to consider an interest-rate hike this year calling for a "serious discussion" of a rate increase even as he painted a mixed picture of the economy saying he expects stronger growth in second half of the year and noted "progress toward our full employment mandate" following strong job gains in recent months. But he also bemoaned sluggish inflation, which is hovering around 1.6%, describing the mixed economic data as "an awkward state of affairs."
Low borrowing costs and stimulus from the Fed have been a key propellant of stock prices in recent years. The Fed, which hasn't hiked interest rates this year after raising rates back in December for the first time in nearly a decade, meets next week.