Falklands celebrates International Day of Democracy
Friday, September 16th 2016 - 08:31 UTC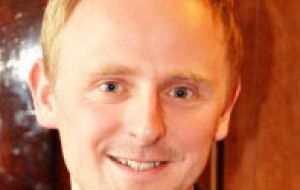 Falkland Islands MLA Michael Poole on behalf of the Legislative Assembly said the following on International Day of Democracy:
"Democratic systems come in many forms, and ours in the Falkland Islands is unique in its own way. As a self-governing UK Overseas Territory of only 3,000 people, we have had to chart our own path in terms of Governance. We should never forget though that no democratic system can sustain itself without free and fair elections, transparency and prudent financial management – something for which the Islands have been internationally recognized.
"A healthy democracy also requires engagement from the populace. Whether by writing a letter, attending a town hall meeting or Facebook Messaging an elected member, the only way to continue to strengthen our democratic system is to engage with it.
"As President Kennedy once reminded us, "one true measure of a nation is its success in fulfilling the promise of a better life for each of its members". With elections in the Islands next year, I hope that people will take this International Day of Democracy to consider the important role we all play in achieving that goal within our democratic system".