Argentina/UK joint statement is committed "to create value in the South Atlantic", which is far larger than Falklands
Tuesday, September 20th 2016 - 08:59 UTC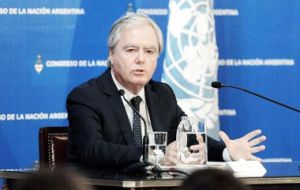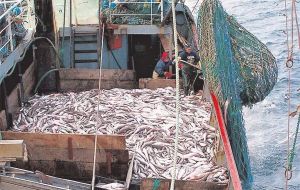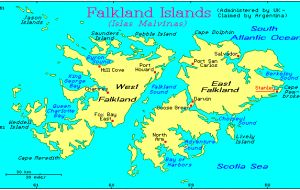 Senate provisional president Federico Pinedo pointed out on Monday that Argentina did not sign any agreement or treaty with Britain referred to the Falkland/Malvinas Islands, but rather "a statement" for the "joint creation of value" in the South Atlantic in "all kinds of activities".

"What the government did was a statement, not even an accord, and it's not a treaty. The statement refers to several issues, and each of them requires a specific accord to become operational", said Pinedo whose strong stand on the Falklands/Malvinas issue is well known and reiterated he has no intention of travelling to the Falklands since "I don't like to have my passport stamped in Argentine territory", although admitting that if he had to travel as part of a definitive solution to the sovereignty dispute, "I would travel".

President Mauricio Macri's main operator in Congress was referring to the 13 September joint cooperation statement made public in Buenos Aires by deputy foreign minister Carlos Foradori and Foreign Office minister for the Americas, Alan Duncan which affirms the two countries commitment to start "a new positive constructive chapter in the rich, historic bilateral relation".

The statement is an expression of general ideas, "which I share, and which in few words means that what we are going to do with Britain is jointly build value in the South Atlantic, as far as we can, instead of destroying value in the South Atlantic, in all kind of activities", underlines Senator Pinedo.

"It's important to understand that the South Atlantic is far larger than the Malvinas", added the Senator, who claims roots with one of the officers involved in the United Provinces administration of the disputed Falklands at the beginning of the 19th century.

"Personally I don't want to travel to the Islands so the English stamp my passport, because it is a territory which I consider Argentina...I don't like it, it's like travelling to Santiago del Estero and have your passport stamped by a foreign country". But "definitively we must talk" with the English over the Malvinas so "if I had to travel as part of a definitive solution, yes I would travel".

As to a possible comparison of the current statement with the "umbrella" policy implemented during the government of ex president Carlos Menem in 1989, Pinedo rejected point blank such a situation recalling that "London violated the oil accord only ten days after signing it".

"Malvinas sovereignty negotiations are absolutely indispensable, that is what we want as a country, as a people, as government, and the claim will never be dropped, but a South Atlantic policy is far larger and ample than the Malvinas", concluded Pinedo.

The joint bilateral statement, questioned by some Argentine political groups, is committed to develop a comprehensive, multi-dimensional and multi-sector agenda based on the complementarity between both nations, focused on the strengthening of the bilateral relationship and on the search for solutions to global problems within multilateral fora.

More specifically on the South Atlantic chapter both sides agreed to set up a dialogue to improve cooperation on South Atlantic issues of mutual interest, and in this context it was agreed to take the appropriate measures to remove all obstacles limiting the economic growth and sustainable development of the Falkland Islands, including in trade, fishing, shipping and hydrocarbons.

Likewise it was agreed that air links between the Falkland Islands and third countries would be established including two additional stops per month in mainland Argentina. Likewise there is full support for a DNA identification process in respect of unknown Argentine soldiers buried in the Darwin cemetery.