From New York Malcorra fights back critics of the Joint Statement: "it's not an agreement"
Tuesday, September 20th 2016 - 09:41 UTC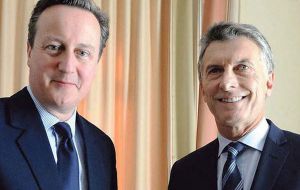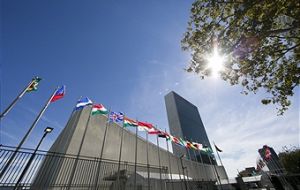 No peace for Argentine foreign minister. From New York Susana Malcorra had to counter the growing criticism regarding last week's Argentina/UK joint cooperation statement, which is emerging from Buenos Aires.

"It seems to me they haven´t read the statement is all its magnitude. It is not an agreement, it is a joint statement signed by Foreign Office minister Alan Duncan in the framework of the Business and Investment Forum held in Buenos Aires, and parallel to this major event we held a bilateral meeting, in which we advanced on those issues that had been discussed by ex Prime Minister David Cameron and President (Mauricio Macri)", pointed out Malcorra in an interview with a Buenos Aires radio.

Malcorra added that the statement which among other issues takes into consideration the identification of Argentine combatants fallen in the Falklands during the 1982 conflict, "is a composition of positive issues, pro-positive in which much has to be done and they include, investments, cultural affairs, scientific research, security, and also the Malvinas question".

And "I remind all that the Malvinas question begins with a reference to the sovereignty question and to the 1989 declaration".

"The fact that we managed in a Joint Statement that both sides recognize that the sovereignty issue is part of the main discussion is essential since, lately at the UN Decolonization Committee, (C24), the question has been a return to the rights of Malvinas inhabitants, that is self determination, and avoiding the sovereignty issue, which is paramount for us", argued Malcorra

Finally the Argentine minister said that the joint statement has been read and/or interpreted as "if it was the signing of an agreement between two countries that have all issues solved, and this is not the case. Some issues are operational, and others will have to follow the corresponding procedure, including Congress, for their approval".