IMF rebuilding relations with Argentina
Tuesday, September 20th 2016 - 11:03 UTC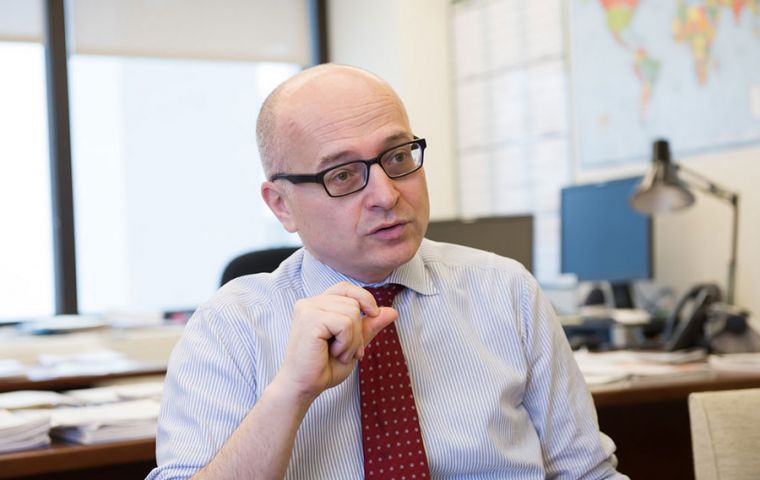 An IMF mission started on Monday a round of meetings with the purpose of rebuilding relations with Argentina, frozen for over a decade. The mission headed by economist Roberto Cardarelli began early Monday visiting the Argentine Industrial Union, UIA, the country's manufacturers main lobby.
"We're working to rebuild relations with Argentina; there's great expectation and we are very pleased to be here. We will be filing a report at the end of our visit" said Cardarelli.
At the UIA the IMF mission was met by the vice president of the organization, Daniel Funes de Rioja next to chief economist Diego Coats and the head of the foreign trade department, Alfredo Chiaradía.
The auditing of Argentina´s national accounts and GDP estimates are done under IMF´s Article IV, a review that has not been accomplished for ten years since ex president Nestor Kirchner openly disagreed with the multilateral organization. During the twelve days in Argentina the mission is scheduled to meet Central bank president Federico Sturzenegger; Finance minister Alfonso Prat Gay and cabinet chief Marcos Peña, among other government officials plus representatives from the private sector.
Back in 2006 the IMF disagreed with president Kirchner who decided to reimburse all of IMF´s debts and finish all relations. The discrepancy was based on the Argentine government´s tinkering with inflation and GDP stats.