Foreign tourists in Argentina will be refunded VAT on hotel services
Wednesday, September 28th 2016 - 07:46 UTC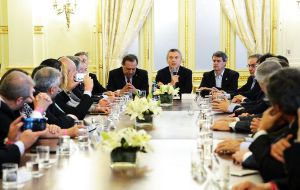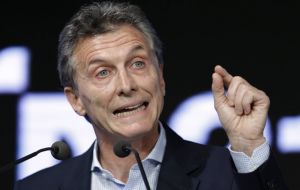 Argentine president Mauricio Macri signed an executive order on Tuesday under which foreign tourists will receive a refund of the value-added tax, or VAT, paid on hotel services in an effort to attract more visitors to Argentina and boost tourist businesses.
The executive order requires the "direct and automatic" reimbursement to tourists of the VAT paid on hotel services using debit or credit cards issued overseas.
Macri signed the order at the Casa Rosada presidential palace during a World Tourism Day event as Tourism Minister Gustavo Santos, Finance Minister Alfonso Prat Gay and tourism industry representatives looked on.
Legislation has been in place since 2001 covering VAT refunds for foreigners, but the implementing regulations covered only purchases of goods and had not been extended to hospitality services until now.
Macri urged the public and private sectors to work toward "strong tourism development," adding that globalization had turned the business "into a powerful industry without smokestacks that boosts quality employment around the world, (and) Argentina has a lot to offer."
"Everything that in the past made Argentina seem a faraway country, now work in favor" because of the changes the government has introduced, Macri said. "It is important to take advantage of the enormous opportunities opening up in our relationship with the world," the president underlined.
The government has concluded that refunding VAT payments will increase Argentina's appeal to foreign visitors and the flow of hard currency, boosting tourism businesses and creating jobs.
The executive order noted that neighboring countries, such as Chile, Uruguay, Peru, Ecuador and Colombia, offer similar incentives.
The Macri administration estimates the initiative will help an annual arrival of 120.000 new tourists, which would spend some 90 million dollars and create 8.000 jobs.