Trump embroiled in "Miss Piggy" misogynist controversy
Wednesday, September 28th 2016 - 10:17 UTC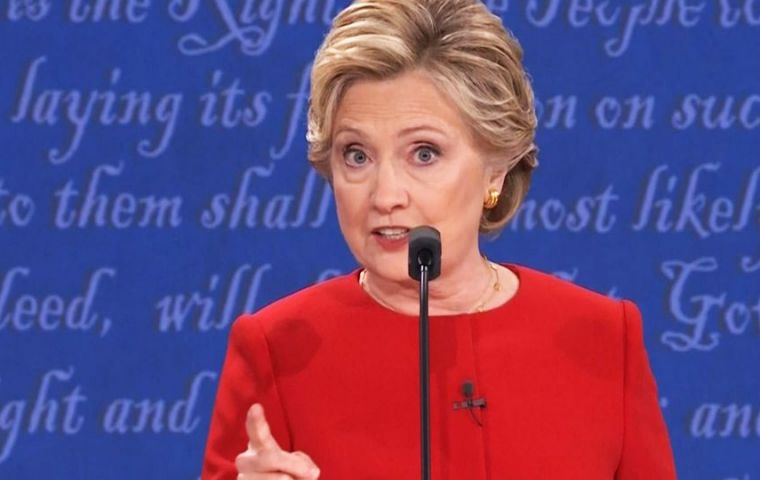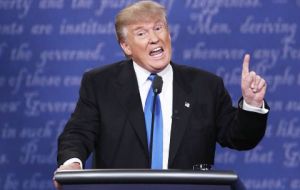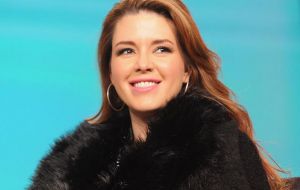 Alicia Machado says that when she gained weight after being crowned Miss Universe for 1996, Donald Trump labeled her with a sexist nickname — "Miss Piggy" — that caused her shame and humiliation. Two decades later, Machado's dealings with Trump, her one-time beauty pageant boss, are reverberating through the 2016 campaign as the Republican businessman and reality TV star seeks the White House.
Democratic rival Hillary Clinton told Machado's story toward the end of Monday's first presidential debate, scolding Trump for referring to the Venezuelan-born actress as "Miss Housekeeping," as Clinton said, "because she was Latina."
"Donald, she has a name," Clinton said, prompting Trump to ask, "Where did you find this?" Clinton said, "Her name is Alicia Machado and she has become a U.S. citizen, and you can bet she's going to vote this November."
Asked about the exchange during an interview Tuesday with "Fox and Friends," Trump said Machado was "the worst we ever had," adding: "She gained a massive amount of weight. It was a real problem. We had a real problem."
On CNN Tuesday night, Machado said she thinks Trump believes women are "a second class of people."
"I love this country," Machado said. "I don't want to have some misogynist president"
Clinton's embrace of Machado brought comparisons to her campaign's defense of Khizr Khan, whose son was killed while protecting other U.S. soldiers in Iraq. Khan spoke at the Democratic National Convention, holding up a copy of the U.S. Constitution while accusing Trump of smearing the character of Muslims.
Clinton's campaign is trying to mobilize Latinos and women in November's election and has assailed Trump for derogatory comments about women in the past. It quickly released a web video detailing Machado's story, portraying her as a mortified pageant winner whom Trump called "fat" or "ugly" and blindsided by inviting reporters to watch her work out.
Machado went on a diet in 1997 after saying she gained at least 15 pounds. Trump said during Machado's workout in front of the media that year that "she likes to eat — like all of us" and supported her weight-loss efforts.
Now a U.S. citizen, Machado told reporters Tuesday in a conference call arranged by the Clinton campaign that her experience with Trump could "open eyes" in the presidential election. She said she was "really surprised" to hear Clinton refer to her story during the debate — she said she was overcome with emotion and started crying — but wanted to help Clinton in the election.
After the debate, Machado tweeted her thanks to Clinton, writing in Spanish: "Thanks Mrs. Hillary Clinton. Your respect for women and our differences makes you great. I'm with you."