FIFA names chief commercial officer to ramp up Russia 2018 Cup sponsorships
Wednesday, October 5th 2016 - 19:40 UTC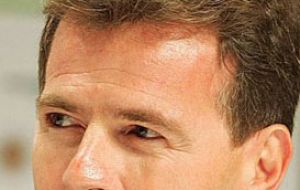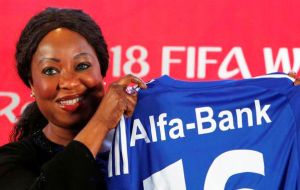 Le Floc'h, UEFA's former marketing director until 2010, leaves Dubai-based Customised Solution FZ to take up the role of FIFA's chief commercial officer on Oct. 11. The position was created as part of the restructuring of world football's governing body in the wake of the corruption scandals that brought the federation to its knees.
Le Floc'h, who also worked for FIFA former marketing partner ISL, is heading up the marketing and TV divisions. He will report to deputy secretary general Marco Villiger and also sit on FIFA's management board.
The former UEFA official worked under the current FIFA president when Gianni Infantino was general secretary of European football's governing body.
"Philippe Le Floc'h brings high-level experience with proven success in growing and developing business in the TV broadcasting and marketing of sports events," FIFA said in a statement. "He has worked all over the world, including for a confederation as well as several marketing agencies, where he developed strategies and then delivered them."
One of his immediate concerns is to drive up sponsorships for the 2018 World Cup. In July, Russia's Alfa Bank was unveiled as the first regional sponsor – FIFA's biggest partnership for the Russia tournament in the wake of a scandal-hit 18 months for FIFA.
FIFA's new commercial strategy for the World Cup includes making four regional sponsor slots available in Europe, North America, South America, the Middle East and Africa, plus Asia.
Infantino prioritized ramping up sponsorship revenue when he was elected in February. He spoke of the challenges of reviving FIFA's flagging financial fortunes; the federation recorded a US$122 million loss for 2015.
In March, Wanda Group became FIFA's first Chinese top-tier sponsor, signing on through the 2030 World Cup.
FIFA faces a US$500 million shortfall in sponsorship revenues for the current cycle. Projected revenues from the 2015-18 cycle are US$5.65 billion.