Fed vice chairman sees the anti-globalization political speech as main threat to trade and growth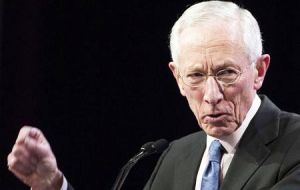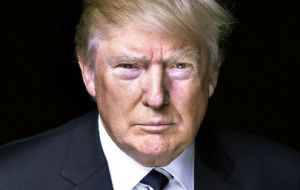 Federal Reserve Vice Chairman Stanley Fischer said a rising tide of opposition to international trade and integration threatens global growth. Global trade this year will grow at the slowest pace since 2007, according to the World Trade Organization.
"There are very few countries which have succeeded in growing rapidly in a sustained period without integrating in the global economy, and that's the great fear I have about what's going on politically," he said in a discussion at the Institute of International Finance conference in Washington, D.C.
Finance ministers and central bankers from around the world gathered in Washington, D.C., this week for annual meetings of the International Monetary Fund and the World Bank have pointed to rising antitrade sentiment as a major economic threat.
Mr. Fischer echoed those fears in his remarks. "What worries me about the anti-globalization [view] is the view that globalization is useless and we ought to be back and worry about ourselves," he said.
Despite the political trends, "the importance of trade as a growth machine" hasn't declined, he added.
In the U.S., Republican presidential candidate Donald Trump has criticized trade deals he blames for sending jobs overseas. Growing opposition to trade also has put a congressional vote ratifying the Trans-Pacific Partnership on hold, to the frustration of the Obama administration, which considers it a key accomplishment.
Mr. Fischer didn't specifically address the TPP or Mr. Trump's criticisms, but he suggested the current state of uncertainty has held back investment.
"You've got a lot of firms sitting on a lot of cash, even firms sitting on cash in the United States," he said. "There's a sort of air of uncertainty about the situation that I think is not encouraging investment."
Mr. Fischer didn't discuss monetary policy. The Fed has scheduled two more policy meetings before the end of the year, in November and in December. Analysts expect the Fed to raise interest rates in December.
The Fed official also expressed satisfaction with Friday's employment report showing more workers coming off the sidelines and wages rising.
"Unemployment is very close to the natural rate," he said. On regulatory matters, Mr. Fischer defended the 2010 Dodd-Frank law, even though he said areas for improvement remain.
"The big goals of the reforms and regulation that took place in Dodd-Frank have been achieved in certain areas of the banking sector, and I worry a little bit about the fact that we in the United States do not have very good mechanisms for dealing with the nonbank sector, the shadow banking system," he said.