UN mission in Haiti to be extended six months in aftermath of hurricane Matthew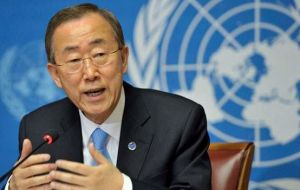 With Haiti facing the dual challenges of addressing the impact of Hurricane Matthew and restarting preparations for the holding of the much-anticipated elections, the United Nations envoy for the Caribbean country on Tuesday expressed support for the recommended extension of the UN mission there by six months until mid-April 2017.
"I call on all of Haiti's international partners to continue to lend your support to the country to rapidly overcome the new challenges occasioned by the hurricane so that focus of all can be returned to strengthening the country's economic, physical and institutional infrastructure," said Sandra Honoré, the Secretary-General's Special Representative for Haiti, during a Security Council debate on the UN's mandate in the country.
Secretary-General Ban Ki-moon is recommending that the UN Stabilization Mission, MINUSTAH, be extended for six months at the current force and police strength.
"This will allow MINUSTAH to support the Haitian authorities in their efforts to return to full constitutional order amidst the humanitarian crisis created by Hurricane Matthew," Ms. Honoré said.
She noted that MINUSTAH's civilian and uniformed personnel and capacities are being put to full use in support of the humanitarian efforts, by opening up access to roads, providing airlift and supporting the Haitian National Police in securing humanitarian workers and stocks, among other tasks.
She went on to highlight that not only did Hurricane Matthew bring destruction to Haiti, it has also affected the country's political outlook, rendering impossible the holding on 9 October of the presidential elections repeated from last year, as well as the partial senatorial elections and legislative reruns.