Falklands Tourist Board contracts world-class digital platform
Friday, October 14th 2016 - 17:31 UTC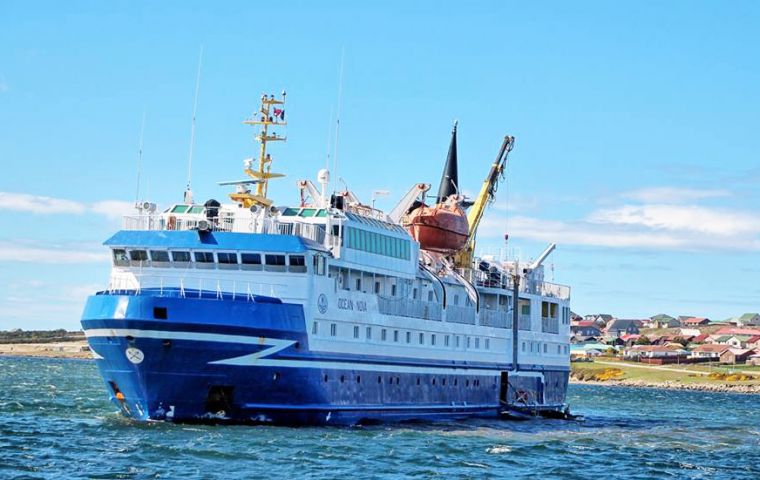 New Mind | tellUs has been selected by the Falkland Islands Tourist Board to supply a world-class digital platform which will contribute to the development of a well established and thriving tourism destination.
In 2015 there were almost 1,600 overnight leisure tourists visiting the Falklands and a further 600 visiting friends and relatives. The UK was the largest leisure tourism market representing around 40% of arrivals, followed by Argentina, USA, France, Germany and Australia. Cruise ship tourism is a significant market, accounting for over 56,000 arrivals in the 2015-2016 season (October to March).
The Falkland Islands are renowned for their spectacular birdlife and unique flora and fauna, all residing within an unpolluted environment of vast open spaces, clear blue skies and stunning white sandy beaches. The Falkland Islands Tourist Board believes that there is considerable untapped potential in other niche markets such as hiking, war and historical tourism, fishing, and photography tourism. The Tourist Board's newly compiled Tourism Development Strategy (2016-2023) sets out to build awareness of the Falkland Islands as an interesting and distinctive tourism destination and to expand the range of markets that the Falklands can attract.
A powerful e-tourism solution and sophisticated destination website from New Mind | tellUs will allow the DMO to deliver the goals included in its specific Digital Marketing Strategy. The new website will highlight the people, beauty and unique qualities of the Falkland Islands, compelling visitors to experience it for themselves through the use of strong imagery and rich content. The site will act as a conduit to relevant visitor information at all of the different stages of the decision making process, with ease of use being paramount.
New Mind | tellUs was selected for the project as a result of its proven track record in the tourism and visitor economy sector and its ability to deliver a stable, well established technology platform.
Stephanie Middleton, Interim CEO of the Falkland Islands Tourist Board said "We are delighted to appoint New Mind | tellUs to assist us with our new digital marketing initiatives. They have considerable experience developing websites and management systems for tourism destinations across the UK and in Europe, and we are looking forward to launching our new site early in the New Year".