Falkland Islands and Punta Arenas interested in increasing links and cooperation
Wednesday, October 19th 2016 - 20:48 UTC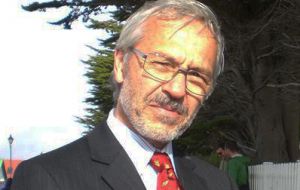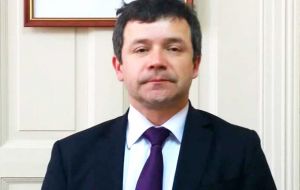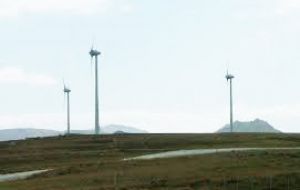 A delegation from the UK embassy in Chile and a member from the Falklands Legislative Assembly met in Punta Arenas with the Magallanes region finance minister Christian Garcia to increase science and education cooperation links and promote people and economic exchanges. Many Chileans mainly from Punta Arenas have jobs in the Falklands.

"The purpose of our visit is to increase links mostly in education; so far we have a good number of ties between the Falkland Islands and Punta Arenas, in fact many Chileans work in the Islands" pointed out MLA Barry Elsby.

The Falklands lawmaker said that that trade links with Punta Arenas have always been quite strong, "but because of the problem with Argentina, those links have not been as strong as they could be, for the benefit of both sides"

MLA Elsby said the intention of the Islands is to increase those close ties once again, as has been historically, "since we think that (Argentine) president (Mauricio) Macri is going to be more flexible making this possible", and these links will be mainly in trade, commerce as well as in the fields of education and science, since the two territories face similar challenges.

The Magallanes finance representative Garcia said the issue was relevant for Magallanes since the region wants to increase relations with the Falklands, which are "a territory that needs to be supplied, needs provisions and our region can be the natural platform for that purpose".

"Falklands are in the vanguard of scientific research and if we are thinking in Antarctica, we have great allies and partners in those Islands. Likewise is the economic and trade aspect since they don't have that much population, and need supplies of goods and services, which our region is in a position to provide", added Garcia.

The Chilean official also made a point of underlining the expertise of the Falklands in renewable energy, an area which could be of great support for its implementation in Magallanes and Tierra del Fuego.

Falklands and Punta Arena have regular exchanges of students, sports, science research and the Chilean region has for decades supplied the Islands with many of their needs including fresh vegetables and fruit, and construction materials.

Many Chileans are regularly contracted to work in the Falklands and some have definitively married and established in the Islands, making it one of the main communities. Chilean national festivities are celebrated in the Falklands and Spanish is the second language.