Brazilian ex lawmaker who triggered fall of Rousseff arrested, and promises a "tell-all memoir"
Thursday, October 20th 2016 - 21:05 UTC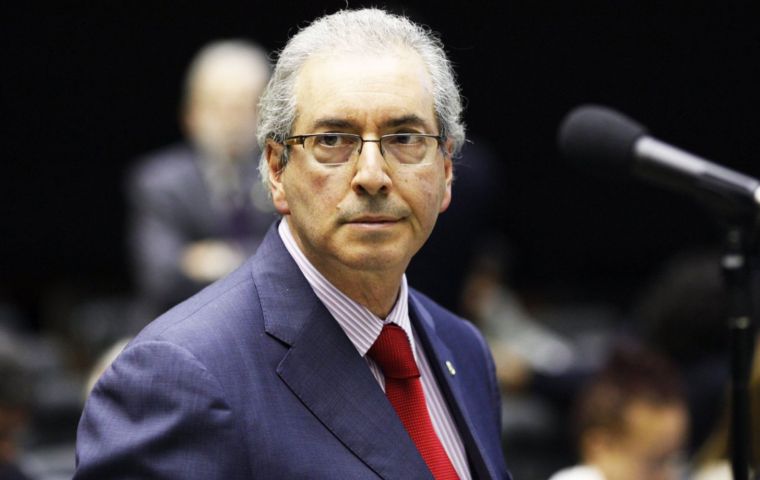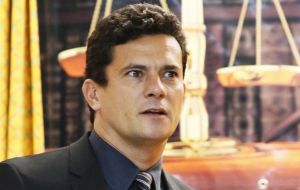 The corruption-related arrest of a former top Brazilian lawmaker on Wednesday threatens to revive political turmoil and snap the momentum of a government economic reform campaign. Eduardo Cunha was taken into police custody Wednesday on accusations of corruption and money laundering related to oil platform contracts with state-controlled Petrobras. He denies the accusations.
The controversial former president of Brazil's lower congressional house, Cunha initiated impeachment proceedings that resulted in the 31 August ouster of ex-president Dilma Rousseff. Weeks later, he was stripped of his mandate and associated judicial protection because of alleged ties to corruption. Cunha was already indicted in March on corruption and money laundering charges, and was arrested today on risk of interference with ongoing investigations.
Cunha said last month he is working on a tell-all impeachment memoir and suggested that he may turn state witness in the ongoing Lava Jato corruption investigation. The probe, led by federal judge Sergio Moro, has advanced mainly on information included in plea deals with business leaders and a few politicians.
A member of Brazil's ruling Democratic Movement Party (PMDB), Cunha's threats have loomed over Brasilia where major politicians from all parties face scrutiny.
President Michel Temer, Rousseff's former vice president and the top PMDB politician, assumed leadership of a deeply divided Brazil faced with the difficult task of marshaling unpopular austerity and privatization measures through a fractious congress. Cunha's arrest and Temer's low approval rating risk upending the political support the president has managed to muster in recent weeks.
Temer has thrown his weight behind labor, pension and government spending reforms aimed at resuscitating the economy.
Promised oil sector reforms, including the opening of the country's sub-salt reserves to companies other than Petrobras, are advancing, but still face staunch opposition from oil workers and opposition lawmakers led by Rousseff's Workers Party (PT).
Temer has signaled his endorsement of oil sector reforms, but his credibility has been strained by his own party's involvement alongside the PT in a Petrobras kickback and bribery scheme that first came to light in 2014.
In his first weeks in office, Temer has embarked on road-shows in China, the US, India and Japan in an effort to rekindle investor interest.
Investors have responded, picking up major Petrobras assets and pushing up the local stock exchange. Oil companies are no exception to the growing optimism. Speaking at the Oil and Money conference in London today, Shell upstream director Andy Brown said the Brazil is on an "improving trend," adding that new Petrobras chief executive Pedro Parente "is really delivering" although the situation remains "a bit volatile."
Shell and its subsidiary BG have the largest foreign presence in the Brazilian oil patch.