Diphtheria outbreak in Venezuela; CIA "germ warfare" claims the Chavista government
Saturday, October 22nd 2016 - 09:20 UTC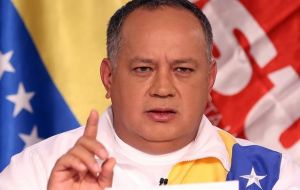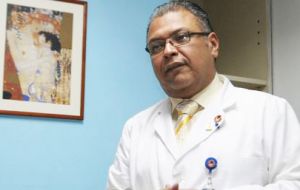 Diphtheria, an extremely contagious disease that has been mostly eradicated worldwide through vaccination, has reappeared in Venezuela and so far has killed four children with another twenty cases reported in just one month. The reappearance of diphtheria, a disease not seen in Venezuela in more than 20 years, is yet the worst symptom of the country's collapsed health system.
This week the sense of urgency went up a few notches when a possible case of diphtheria was reported in Caracas' Military Hospital, considered the country's best. Uncertainty has become commonplace in Venezuelan epidemiology.
Venezuela, once Latin America's richest country, is now falling apart as a plunge in the price of oil caps years of financial management and plundering of government resources. Local production of almost everything has stalled, and there is little money to import medicine.
Fearing government retaliation, doctors from Bolivar's Hospital of Guaiparo Raul Leoni opted not to reveal their identities when on Sept. 21 they first reported four diphtheria cases, which soon turned into 23.
In the following days, two other states, Sucre and Nueva Esparta, reported a total of four cases to the Venezuelan Society of Infectious Diseases. All four patients have ties with people who had recently visited Bolivar.
When last week the Ministry of Health finally made the announcement acknowledging the resurgence of diphtheria, Diosdado Cabello, a prominent Chavista, said Venezuela is the target of a "germ warfare orchestrated by the CIA labs."
A few days earlier, Marisol Escalona, Coordinator of the government's Expanded Program on Immunization, came out with an odd warning to the medical community: "You cannot report anything (about diphtheria) because it goes against the [Bolivarian] revolution."
"Venezuela is not prepared to deal with a diphtheria outbreak because we don't meet the immunization standard recommended by the World Health Organization, because we cannot provide medication in a timely manner and because of flaws in the information flow to the community," said Huniades Urbina, president of the Venezuelan Society of Pediatrics, in a video conference at the Central University of Venezuela.
In addition, the Epidemiological Bulletin has not been published since of November 2014.
Dr. Julio Castro, from the Institute of Tropical Medicine, agrees with Urbina in that containing the outbreak requires a wide vaccination effort. "For over 20 years we had not witnessed cases of diphtheria disease in Venezuela for a simple reason: it can be prevented with the DPT vaccine (diphtheria, pertussis and tetanus)," he said. "It is possible that the government did not vaccinate the number of people necessary to create the epidemiological barrier."