Gentoo penguins proving to be the sturdiest in Antarctica
Tuesday, November 1st 2016 - 14:21 UTC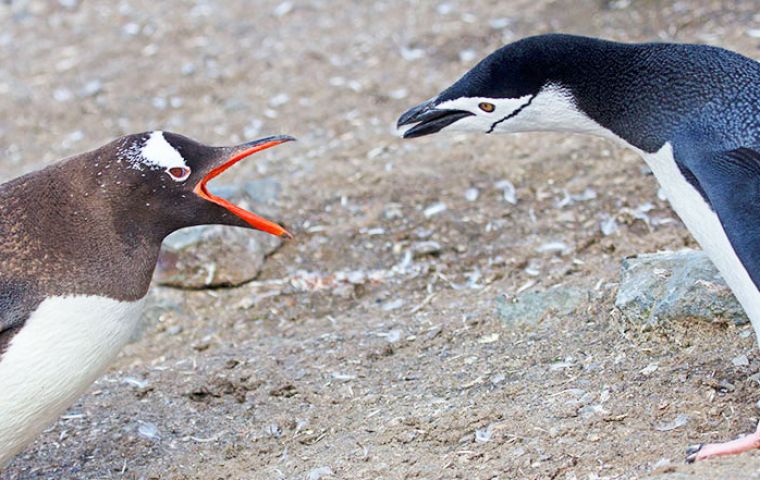 A forty year study on a remote Antarctic island shows that while populations of two penguin species are declining, while a third is increasing. Analysis of census data from Signy Island in the South Orkney Islands reveals that, between 1978 and 2016, the number of chinstrap penguin pairs declined by nearly 70%.
Pairs of Adélie penguins dropped by more than 40% but the number of gentoo penguin pairs more than trebled.
Writing in the journal Plos One, scientists from British Antarctic Survey (BAS) say they have yet to understand the reasons behind the population changes but they mirror similar studies elsewhere.
Since the 1970s three Adélie colonies have disappeared completely. Chinstraps have been in steady decline while gentoos have undergone a series of population fluctuations…although their over trend is upwards.
Studies from different sites across the West Antarctic Peninsula and the Scotia Sea show similar evidence of a decline in Adélie and chinstrap populations. Similarly, gentoo populations have either remained constant or increased.
During the latter half of the Twentieth Century, Antarctic Peninsula temperatures increased by up to 0.5 C per decade though there has been a pausing in this upward trend in recent years. (Penguin News).