Bolivia imposes biometric census on foreigners after San Matias crimes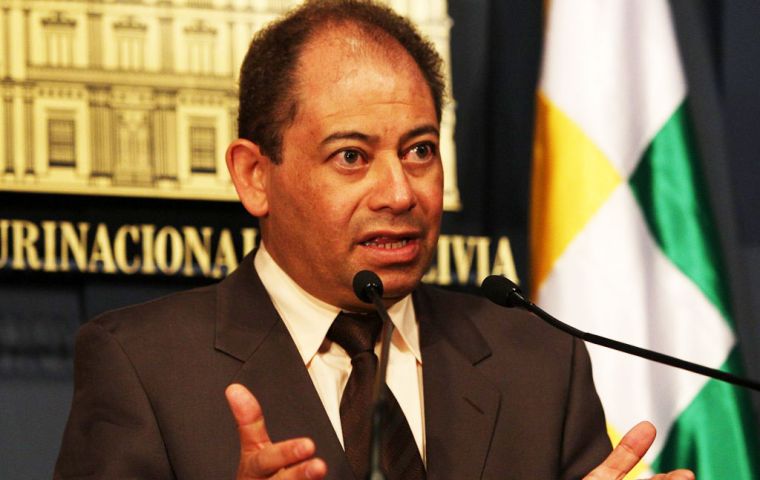 The Government of Bolivia decreed Tuesday that the Immigration bureau is to undertake a biometric census of all foreigners in the country to legalize their situation, after crimes allegedly committed by Brazilian hitmen.
Bolivian Interior Minister Carlos Romero, told the media that the decree was approved today by the Council of Ministers, "taking into account that there are criminal acts that have involved the participation of illegal aliens in the last two weeks."
Romero explained that the Immigration Department has twelve months to "regularize" the status of foreigners with the census work to be carried out in coordination with the International Police (Interpol).
In recent weeks violent crimes occurred in the city of Santa Cruz (east) and in the town of San Matias, department of Santa Cruz, which borders Brazil.
On October 21 in San Matias, a group of Brazilian gunmen allegedly attacked with weapons several people at a birthday party killing five people.
Two days later, in the city of Santa Cruz, a group also believed to be of Brazilian origin shot dead a man and his daughter, a beauty ex-Queen, presumably in a drug trafficking related assault.
Romero said that, according to the immigration posts, there are nearly four million people each year entering or leaving Bolivia, of whom 1.6 million are foreigners.
He added that only 75,000 foreigners, of that total of 1.6 million are currently registered with a permanent or temporary residence, so it is necessary to clarify the situation of the large number of undocumented immigrants entering the country.