Tony Mason named as Chief Executive Officer for LATA (The Latin America Travel Association)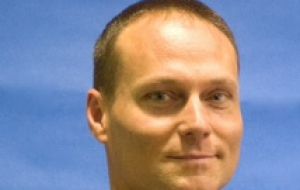 Tony Mason, Former Chief Executive Officer of the Falkland Islands Tourist Board has been appointed to the role of Chief Executive Officer for the Latin America Travel Association.
The Latin American Travel Association (LATA) is a membership association that aims to promote Latin America as a tourist destination and stimulate growth of travel to the region. LATA's core objectives are to Promote and grow travel to Latin America, be the authoritative voice in the UK for Latin America Travel and Tourism and encourage best practice and increase standards across all aspects of travel in Latin America.
Mr. Mason is known for his success in developing the tourism sector in the Falkland Islands. Tourism to the islands has grown under Mr. Mason's leadership since 2012 and continues to grow today under the programmes he has put in place.
Destination awareness campaigns along with strategically designed promotional materials and participation at world stage events, have put the Islands at the forefront of wildlife and nature destinations. Under Mr. Mason's administration, the Falklands Islands have received three prestigious tourism industry awards.
In a press release sent out to members of the organisation on Thursday, Mr. Byron Shirto, Chairman of the Board said "LATA continues to evolve and grow as an Association, and that he was delighted to announce that the committee unanimously agreed on the appointment of Mr. Mason to the role of "Chief Executive Officer" for the Latin American Travel Association.
Mr. Mason said "I am extremely happy to have been selected as the new Chief Executive Officer for the organisation and I am looking forward to leading the Latin America Travel Association through the next stages of growth." "We have an excellent opportunity to grow the tourism sector in Latin America, while we support our membership and develop business partnerships that will prove vital to our future success."
For more information on LATA or becoming a member visit their site at www.lata.org
Mr. Mason will officially begin his work with LATA in January 2017.