Ezeiza airport shortlisted for 'domestic' gateway into the U.S.
Saturday, November 5th 2016 - 10:17 UTC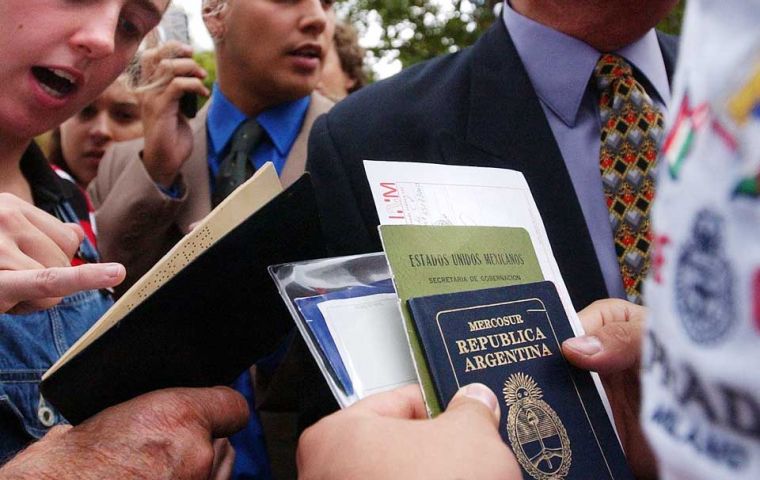 Buenos Aires' Ezeiza International Airport was shortlisted by the Department of Homeland Security of the United States along with ten other terminals in the world to be of "assessed preference" in the preclearance program.
Ezeiza operator Aeropuertos Argentina 2000 said the initiative represented a double recognition to both the safety of the terminal and the measures undertaken by the government of Mauricio Macri.
This program, which started in 2015, is now operational at 15 airports (Bahamas, Bermuda, Aruba, Canada, Ireland and the UAE, among others), which have adapted their facilities for controls to which foreign nationals flying into the United States are subjected.
Flights arriving into the United States from the locations included in the program are considered domestic, which significantly shortens waiting times and connections.
It was pointed out, however, that being shortlisted is not equal to being chosen for the program and that there is still a long administrative way ahead.