Uruguay's football suspended following the shooting and death of a team supporter
Saturday, November 5th 2016 - 05:52 UTC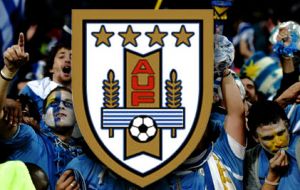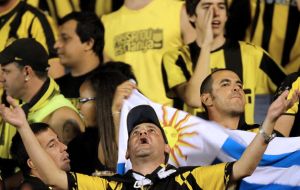 The Uruguayan Football Association, AUF, decided on Friday to suspend all soccer activities of the weekend including the main league matches, following the death of a supporter from Pe;arol, one of the leading teams of the country who has been shot and seriously wounded in late September by fans from the other big club of the country, Nacional.
"Following the regrettable death of young Hernán Fioritto, AUF has decided to suspend all its activities programmed for the weekend", said the Uruguayan organization in a twitter message.
The deceased was shot together with other Pe;arol fans last 28 September in Santa Lucia, 30 kms from Montevideo, when they were celebrating the anniversary of their team, which has become a national festivity for its followers.
One of the attacked recovered the following day of the attack, a second was hospitalized for a whole month while Hernan died at an intensive care unit in a Montevideo hospital on Friday from the injuries suffered.
Rafael Fernandez. AUF deputy chair said it will be a weekend of "mourning and reflection", because all matches of all categories have been suspended. A new date for the games will have to be agreed later next week. This will take place when the AUF council meets with clubs representatives to address the issue of violence in football, both at stadiums and in the streets.
Only two weeks ago a match had to be suspended after a young man, allegedly a drugs dealer was shot several times in the toilet of the stadium, whrere a main league match was being played.
The issue has been further complicated by the fact that the Uruguayan Home Office refuses to send police officers inside stadiums and demands clubs must be responsible for security, alleging several of the teams supply the South American version of hooligans with free tickets to support their sides.
Earlier in the week one of the leaders of these alleged hooligan groups was shot several times in his car and police found he had over thrity free tickets to distribute among his gang.