Nicaragua ballots confirming a husband-wife presidential couple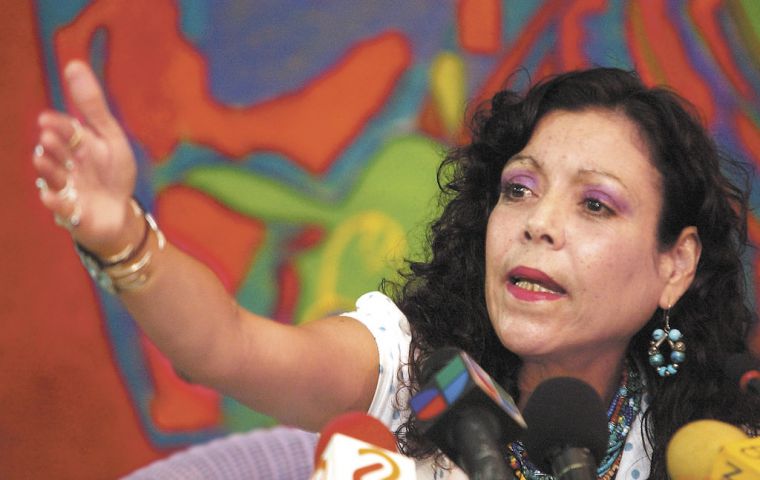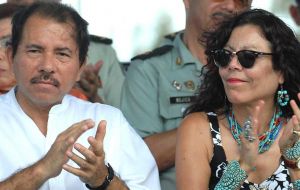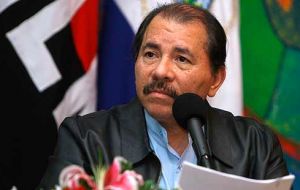 Nicaragua held elections Sunday that look certain to hand another term to popular President Daniel Ortega, and make his wife Rosario Murillo vice-president, but which the opposition said was marked by "massive" voter abstention and the US Department has described as "rigged".
Speaking just after casting his own ballot, Ortega said "it's a vote for peace, for the security of the Nicaraguan people." Pre-poll voter surveys predicted support as high as 70% for Ortega.
Murillo, whom many see as already sharing power and well-positioned to go from vice president to head of state in the future, described the vote as "an exemplary election, a historic election." But the opposition, which has been sidelined by Ortega and largely booted out of the National Assembly by recent court decisions, questioned the legitimacy of the elections.
"It's obvious across the country that absenteeism was massive," the head of the opposition Broad Front for Democracy party, Violeta Granera, told reporters. "We calculate between 70 and 80 percent abstention," with voters notably staying away in areas traditionally loyal to Ortega's Sandinista National Liberation Front party, she said.
Telemaco Talavera, head of the National Council of Universities, accredited to monitor the vote, said before polls closed: "There has been an excellent turnout."
Foreign observers were barred from monitoring the process. But some Latin American officials -- including a couple of former presidents from Guatemala and Paraguay -- were invited to drop into polling stations to greet workers.
Ortega, a 70-year-old former Marxist rebel, can count on strong support from Nicaragua's poor, who account for more than a third of the population, and who have benefited from social programs.
The country's powerful business interests have also been well-served from economic stability and security under Ortega that has promoted vibrant growth and investment.
But with billions of dollars in credit from troubled ally Venezuela drying up, and massive infrastructure projects -- such as the construction of a canal to rival the one in Panama -- failing to materialize, Nicaragua's prospects are clouding over.
The U.S. State Department has said it is "gravely concerned" about Nicaraguan government efforts "to limit democratic space" in the run-up to the balloting. But Ortega has many loyal supporters, including multitudes of low-income Nicaraguans who have benefited from the government's social largesse.
If the results confirm his triumph, it would be Ortega's fourth presidential mandate. He has served two consecutive terms since 2007, and previously between 1985 and 1990, when his Sandinista rebels emerged victorious from a revolution that toppled a dictatorial dynasty. Murillo, 65, already fills a prominent role as his government's spokeswoman.
With Ortega increasingly reluctant to make public appearances, she has stepped up -- wearing trademark colorful dresses and ostentatious jewelry -- to be the daily face of the administration. She has also left her mark on the capital, ordering the erection of tall, metal "trees of life" that decorate the main boulevard in bright colors.
"The practice of 'couples in power' is not exclusive to Nicaragua," Veronica Rueda Estrada, a Nicaragua expert and professor at Mexico's Quintana Roo University said. She called to mind Cristina Kirchner, who succeeded her husband Nestor Kirchner as president of Argentina, and Hillary Clinton in the United States, who is vying to become president with her husband and former president Bill Clinton by her side.